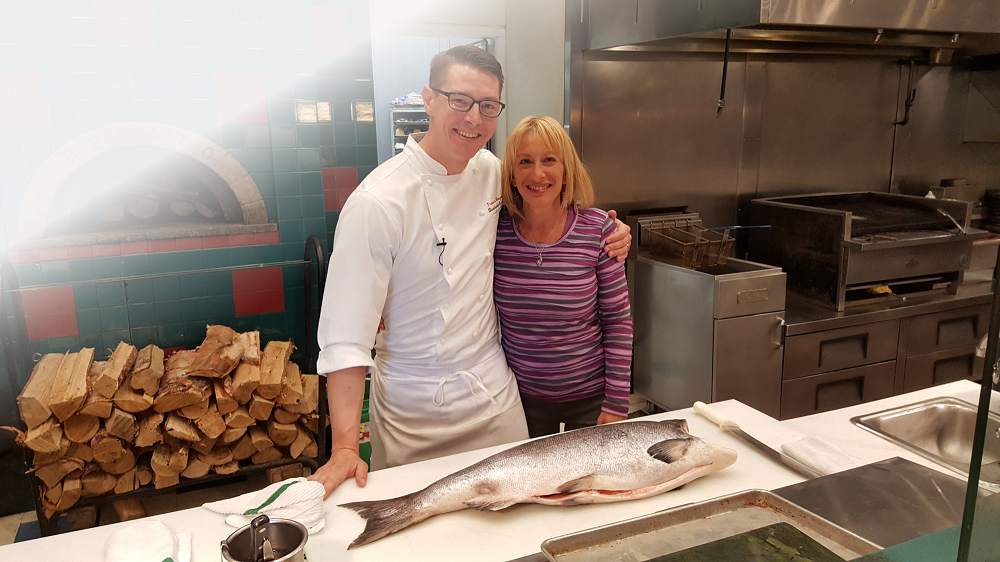 Juneau is the small yet vibrant capital city of Alaska. It is beautifully scenic located in the Tongass National Forest and is surrounded by mountains and the magnificent Mendenhall Glacier. In my research of Juneau, I was pleasantly surprised to come across Juneau Food Tours, a local company owned by the energetic and very knowledgeable Kelly, aka "Midgi", Moore who has agreed to take me around to some of her favorite food establishments.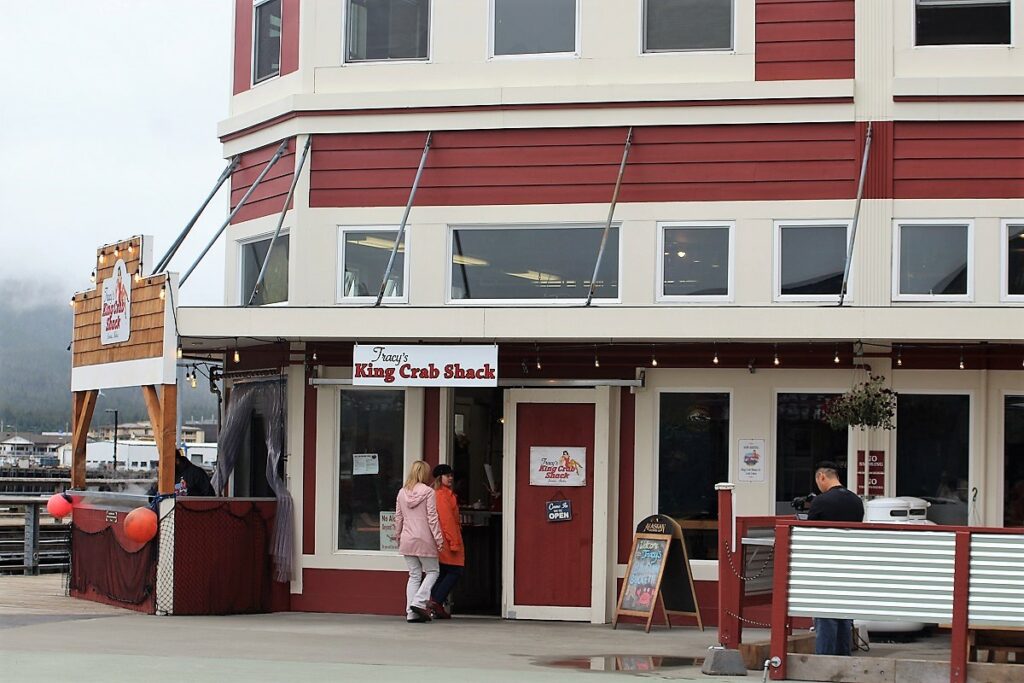 Our first place is Tracy's Crab Shack, just a short walk from the cruise dock. Tracy's has become an institution in Juneau, serving some of the best "legs" in town (King Crab legs that is)! Having a passion for the highest quality King Crab, Tracy LaBarge chose to share that with others by opening her restaurant. Besides the legs, she has amazing crab bisque & crab cakes too. Kelly & I were served a HUGE bucket of legs along with the bisque and homemade rolls. It was a sumptuous feast.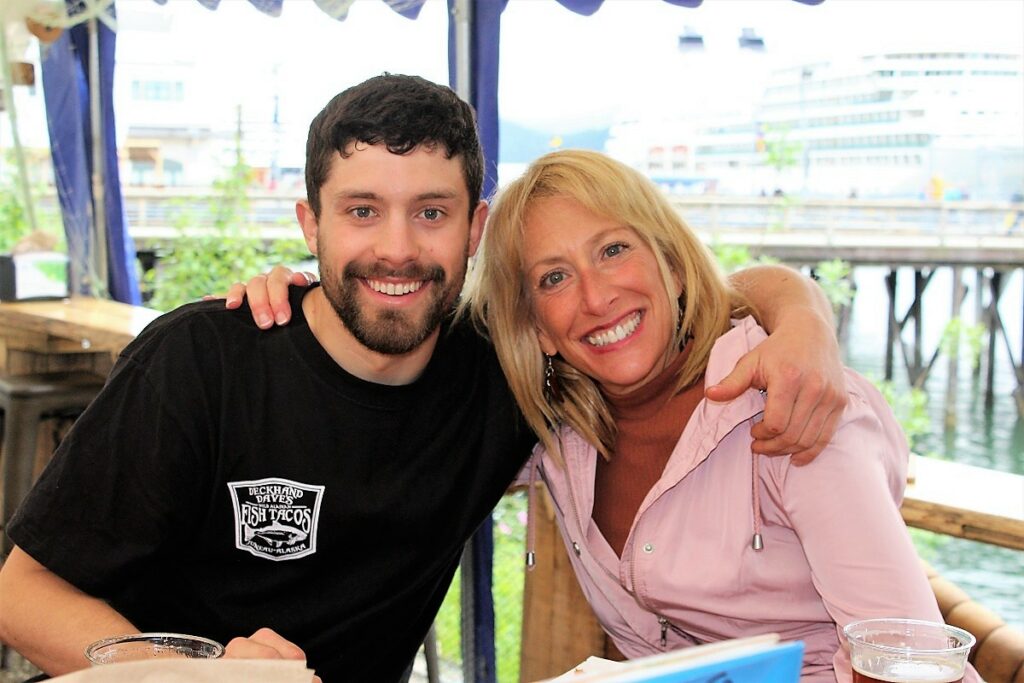 Our next eating extravaganza was around the corner at a busy food truck, Deckhand Dave's. Dave Macasland was a young commercial fishermen who always cooked for his crew and was encouraged to open his own place. With the help of a local small business development company he was able to start with this fun food truck. His love of sustainable fishing and the freshest local ingredients has led to his popularity among locals and foodies serving the best fish tacos around. I enjoyed succulent rockfish & salmon tacos as well as a very crispy and flaky halibut & chips dish. I can't forget the Alaskan beer Dave recommended to go with it all.
From these local and casual eateries, I now head to the more upscale restaurant, Salt, where Chef Lionel Uddipa is waiting for me in his kitchen. The chef won an award for his King Crab rissotto at the Great American Seafood cookoff contest and he has invited me to help recreate this fabulous award-winning dish. Kelly, the chef and I sit down with a glass of wine and devour the risotto while the chef modestly shares his life story.
On the way back to the ship, how could I resist a locally crafted gin and tonic, the "juneauper", at Amalga Distillery. Cheers Kelly for a very delicious day in Juneau.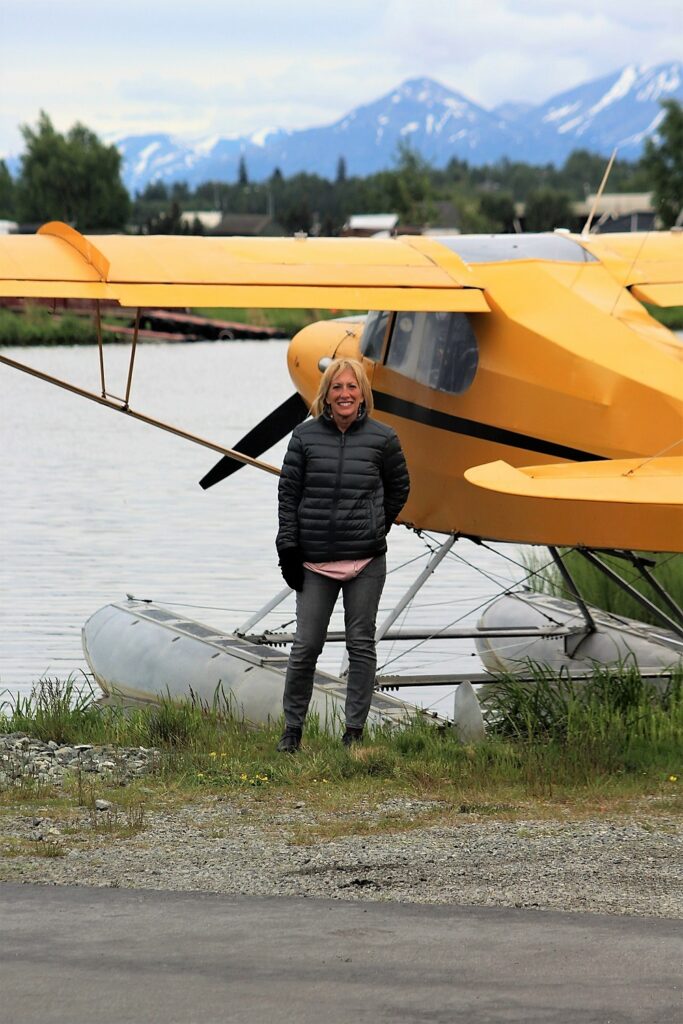 I`m next in Anchorage, Alaska's biggest city. It is the gateway go the Alaska wilderness surrounded by the majestic Chugach Mountains.
Jack Bonney from Visit Anchorage meets me at the dock. While most visitors seek out nature and bear sightings, Jack knows I am all about the food scene and his first destination is on the south side of town at a casual New American bistro. As we pull into a very nondescript strip mall, I see the sign for Southside Bistro and realize this is where we are going. Chef Travis Haugen opens the door and leads us into his lovely 2 roomed restaurant. He invites me to join him while he filets, preps and cooks a special salmon dish with cherries . It's a real treat to enjoy this with a very tasty Pinot Noir, while he describes how he developed his love of cooking and this special restaurant loved by the locals.
We now head back into the center of the city where we will be visiting a very established old school restaurant. But, how can I pass up trying a reindeer hotdog from one of the many stands lining the main street in town? Jack brings me to his favorite and I gorge on a loaded "dog" with all the trimmings, including their amazing BOSS sauce (don't ask me what it was, but it was delicious).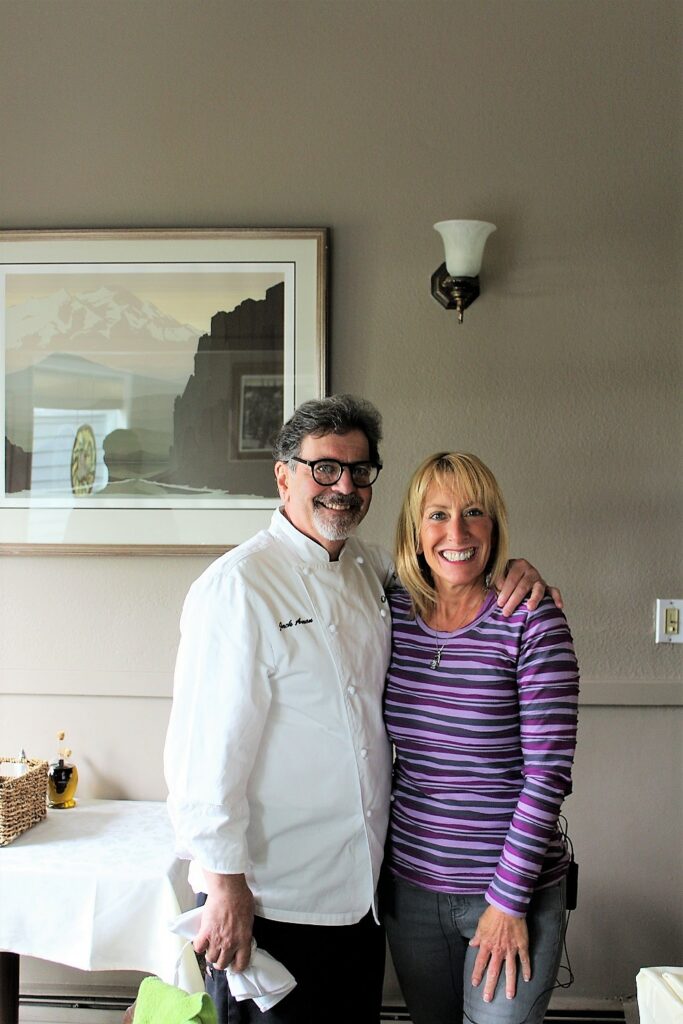 We next head around the corner to Marx Brothers Café, a small 46 seat restaurant in a lovely house built in 1916. Executive Chef Jack Amon and his 2 partners opened this old school fine dining restaurant in 1979, serving innovative and contemporary cuisine in an cosy atmosphere. Each dish the chef makes is a work of art with subtle flavors and his own unique twist. There's a tower of seafood with caviar, and a beautiful fish dish with a delicious purple potato puree. Although the space is small, they don't skimp on the wines and there's a wonderful list with lots of choices. I loved the passion the chef exuded as he described each dish. He wouldn't let me leave without trying his homemade birch tree ice cream (most similar to maple and extraordinarily tasty).
Our final food stop is at Fire Island Rustic Bakeshop, a favorite family-owned and run artisan bakery in Anchorage's oldest residential neighborhood, South Addition. There are hearty muffins, decadent cakes and cookies, all types of breads and what I will be helping owner Rachel make, her special flaky scones. It's quite a precise and lengthy process to create the batter and an even more precise timing to bake, but the hot, aromatic, buttery scone that I bite into is definitely worth all that effort. Rachel makes all types with fruits or cheese and I wish I could try them all. I might just have to attempt to make these on my own.
Since we have done all the eating for the day and there's still a bit of time before the ship leaves, Jack brings me to his favorite spot in a park overlooking the Chugach Mountains. The views are spectacular and give me a real sense of Alaska`s natural beauty and the special city of Anchorage.