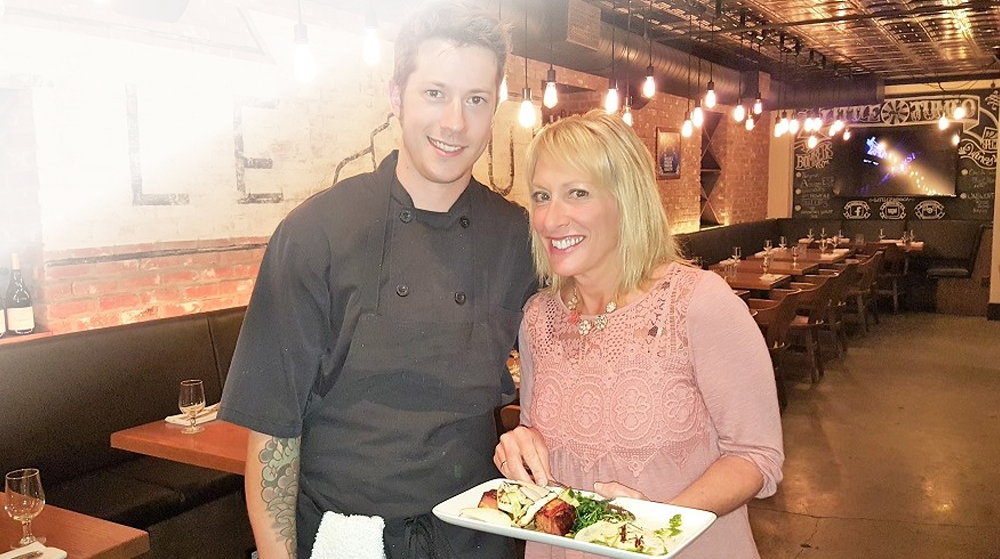 I have approximately 6 hours to spend in Victoria, the oldest city in the Pacific Northwest and the capital of British Colombia. It's noted for its very British flair and classic charm and I'm thrilled to be here.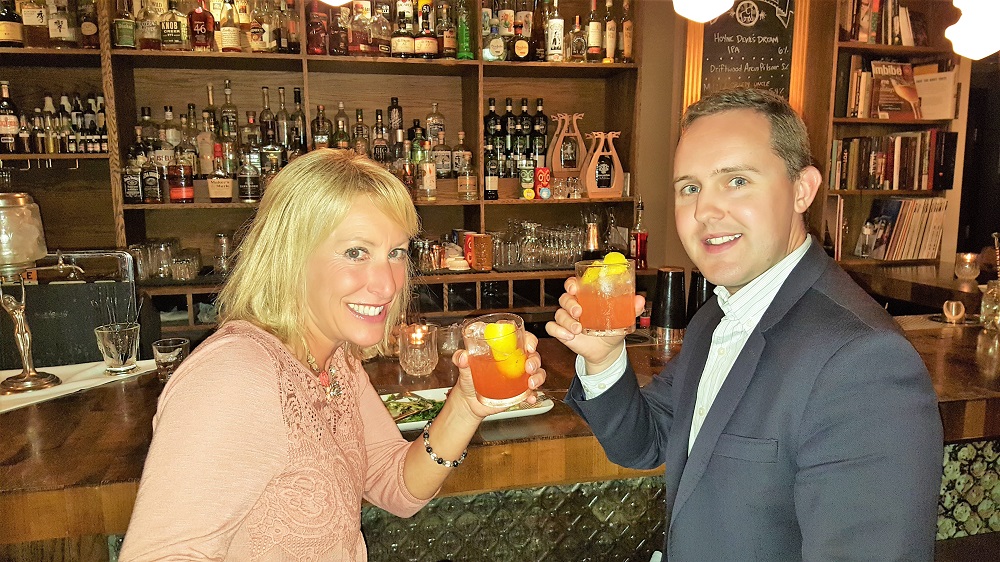 I start my journey in style, picked up in a limousine by Daniel of Tours by Locals and I immediately know this is going to be a great day when he enthusiastically tells me about all the places we will be visiting.
First on his list is Olo Restaurant that Daniel says is most probably his favorite place in Victoria. The name Olo means hungry in the Chinook language, a cross between a few different languages including French and English. It's Father's Day and I am impressed that Chef Brad takes the time to bring me into his kitchen and demonstrate one of his signature dishes. He has filets of sockeye salmon that have been smoked, then cut into three chunky strips. He brushes these with birch syrup and cooks them with beets for about 5 minutes. He serves this with a dollop of yogurt, radishes and greens, then drizzles crushed hazelnuts over the top. It's simple and fresh, as is Brad's overall style of cooking. He explains that he likes to highlight the best from the region and that includes the wine. We drink a white wine, made exclusively for the restaurant by the family owned Unsworth Vineyards, a blend of Petit Milo and Pinot Gris. The wine is minerally and fruity and perfectly refreshing with this simple salmon dish.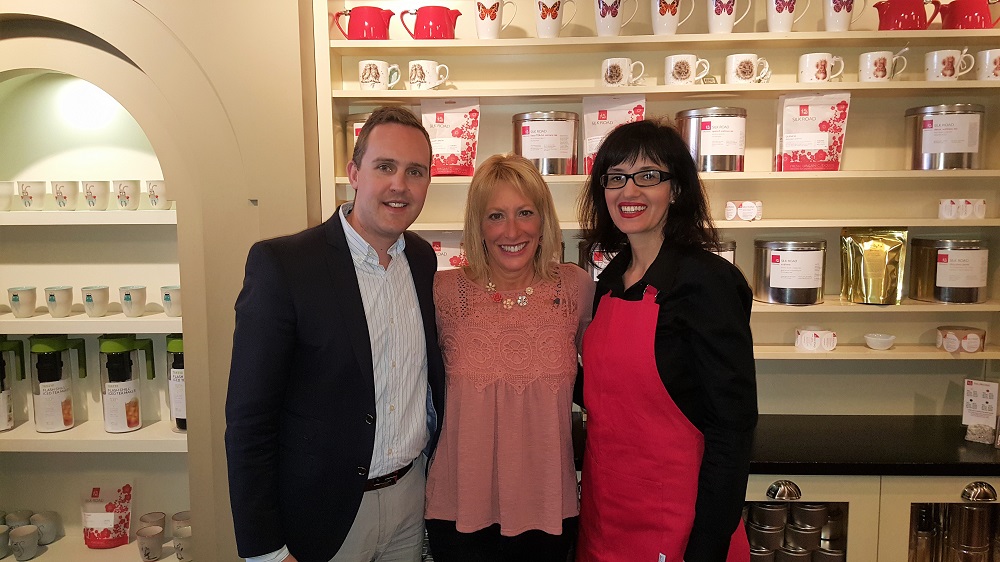 Around the corner in the town's historic Chinatown is Silk Road, a specialty tea shop where we get a lesson on the proper way to drink tea by renowned tea master, Daniela Cubelic. All the teas are fresh and organic and we are given a few to try. I am fascinated to hear that black tea and green tea come from the same leaf – the difference is that black tea is fermented and green tea is not.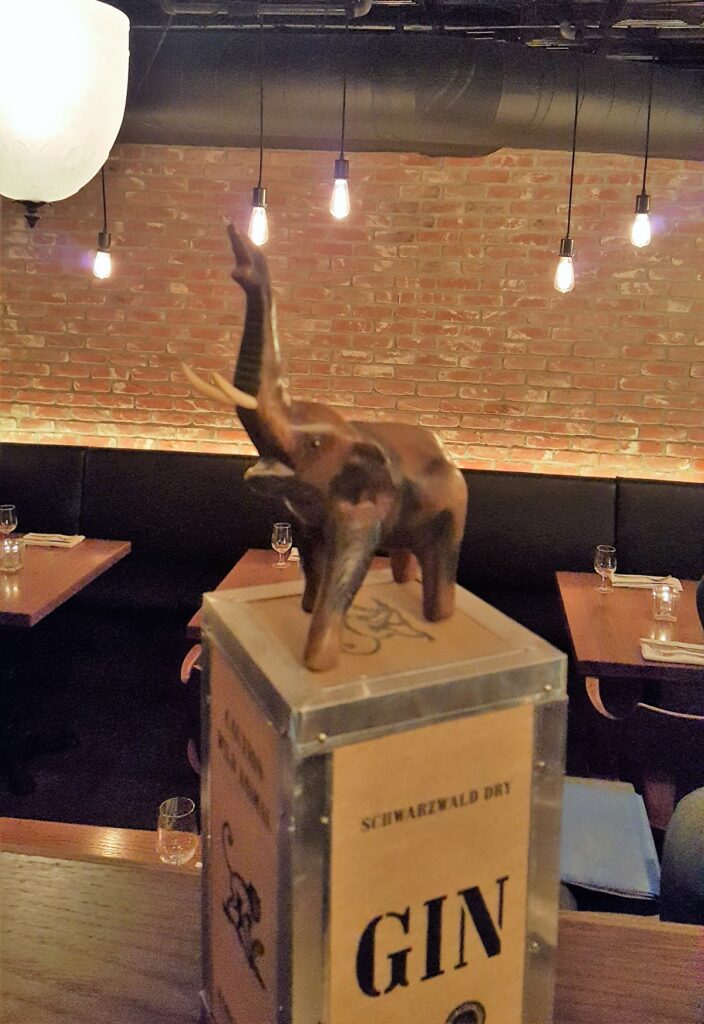 It's now time for cocktails so we head over to Little Jumbo, a very popular place in town. But first I'm back in the kitchen again, this time with Chef Gabriel to try his amazing squid and pork belly dish. The pork belly has been hickory smoked and marinated. He sears this until it gets a nice brown color, brushes a chili glaze over it and then heats it in the oven. The squid is a special Humboldt that is really big. He slices a few pieces, then grills these quickly. He plates the pork belly and squid with cilantro and a lemongrass peanut sauce, pea shoots and sliced pear. My mouth is watering watching him put all these ingredients together. I take a bite and, oh yes, it's utterly delicious. But as good as this was, Little Jumbo is best known for their mixed drinks, so I head out to the bar where bartender Avi concocts a Negroni made with absinthe. It's a mixture of absinthe, aperol and martini bianco and instantly became a new favorite of mine.
Finding out that there is a deli that smokes its own meats, makes pate and sausages and has a huge selection of international cheeses makes my mouth water all over again. At Choux Choux Charcuterie, Chef Shohei has a fantastic assortment of these laid out for us. I enjoy each and every one and am happy to take some back to the ship with me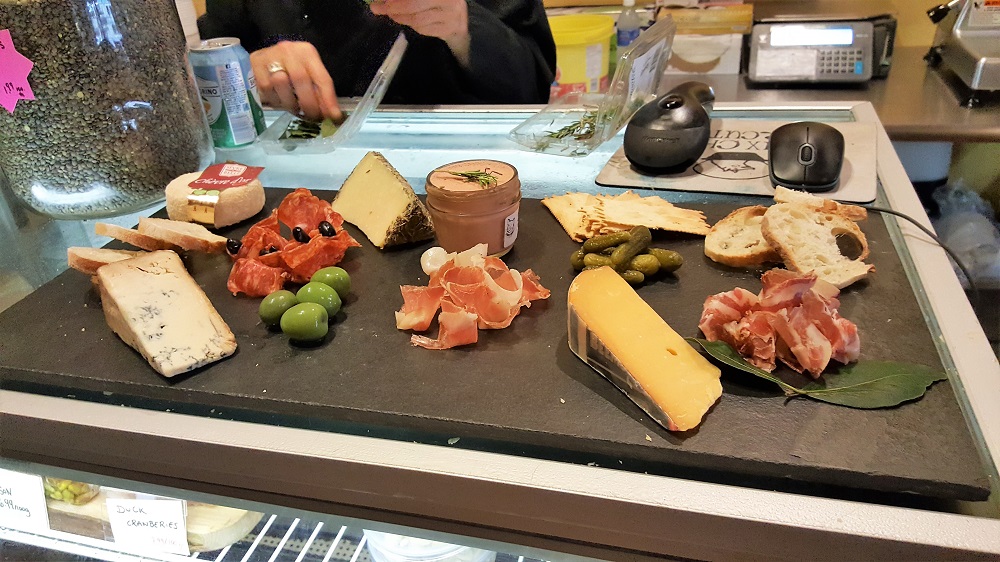 The rain picks up as we are on our way down to the waterfront for our fish & chips at a cool place called redfish-bluefish, located in an old cargo container. While I don't get to watch them prepare my food, I am served food in our limo as a to go dish and get the freshest seared tuna salad and tempura battered fish and chips.
Even in the rain I look outside and see the streets bustling with people and energy. Victoria is truly beautiful and a terrific place to spend even the rainiest of days in.