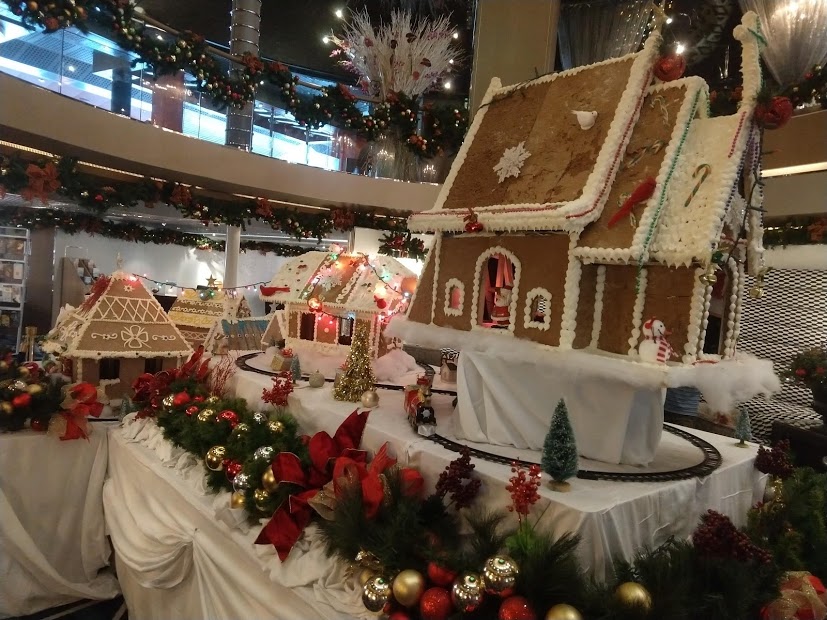 My birthday is on the 28th of December and all my life I have been asked if I feel the holidays overshadow it. There is Chanukah, Christmas and the New Year all surrounding my special day but, the truth is, I have never felt gipped in any way. Perhaps friends and family feel the need to overcompensate so that would not happen as I have always had amazing celebrations, fun times and lots of gifts too.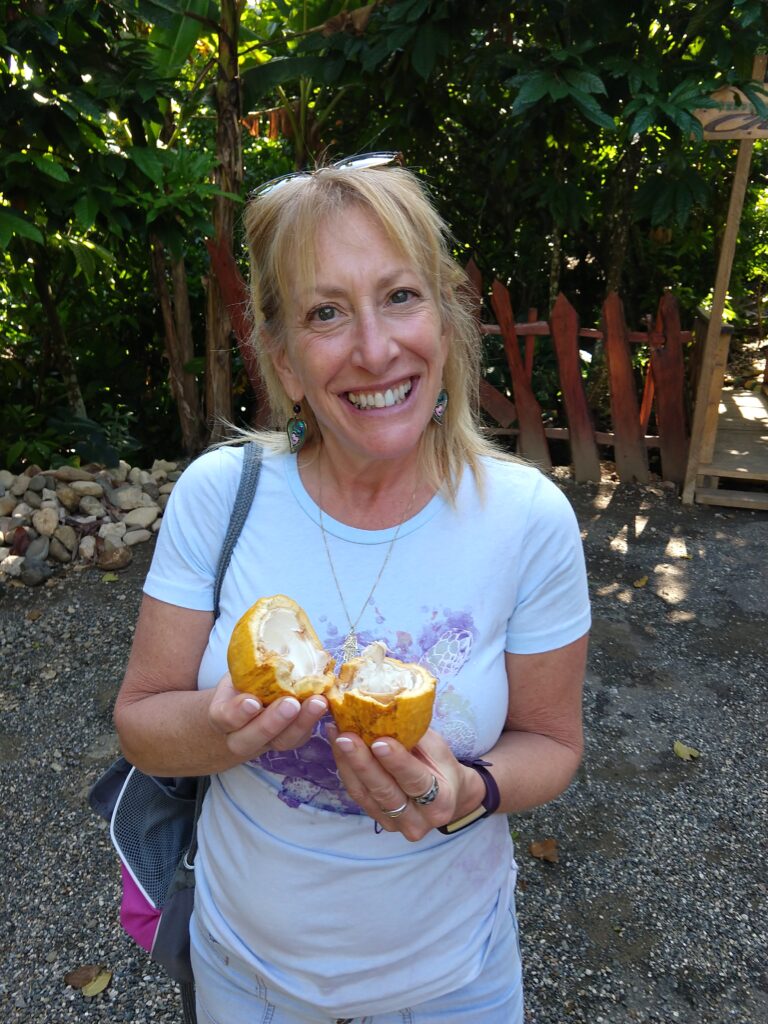 Last year, my family decided to go on our first ever cruise over the holidays spending 2 weeks at sea and in the Caribbean. We left a few days before Christmas and the ship was festively decorated and preparing to have some special events. We had a private cabana in a retreat area of the ship where we could enjoy the sunshine and ocean air and not be in the midst of large crowds and noise. Spending the day reading and relaxing and pampered with champagne, frozen grapes and chocolate-covered strawberries was certainly a civilized and most enjoyable time.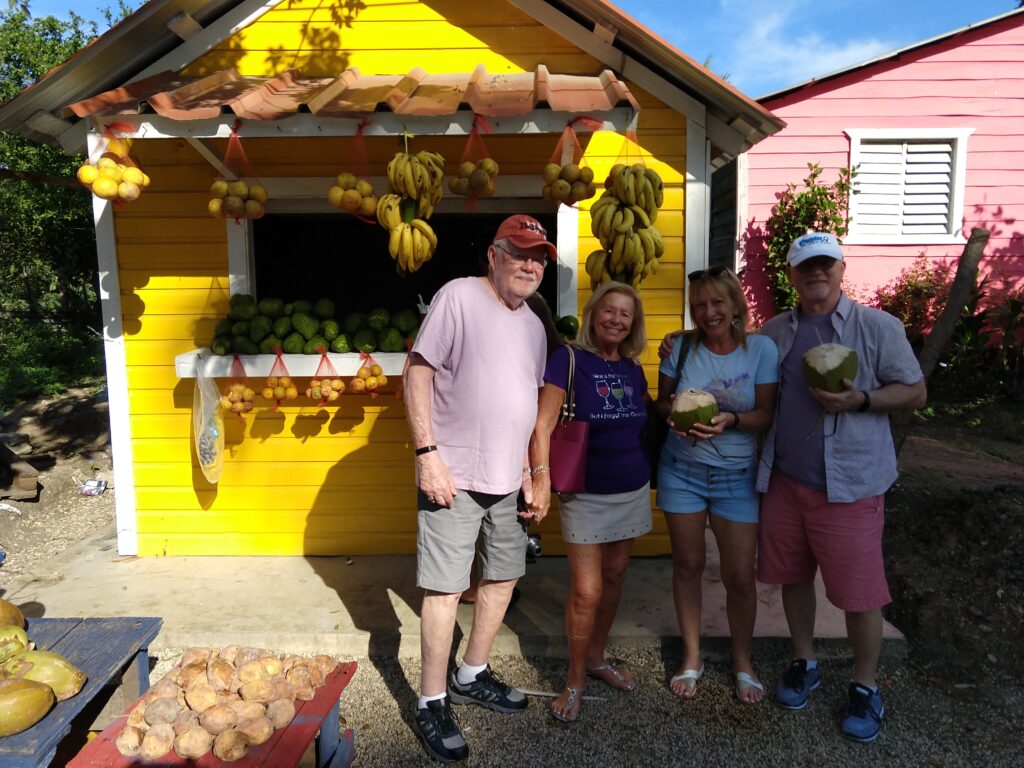 One of our first stops was in the Dominican Republic at the port of Amber Cove near Puerto Plata. As I am always scouting for the tv show, we made plans to meet with a local guide, Zacarias to show us some of the culinary offerings on the island.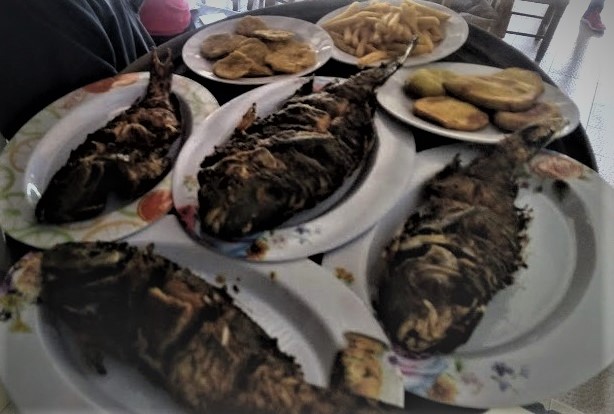 We tried exotic fruits at a roadside stand and all types of pork dishes at another followed by excellent fresh fish at a friendly, local restaurant, Los Primos. He had plans for us to visit and tour a local chocolate factory as well but, it was Christmas Eve so that place was closed. Never mind, it was a fulfilling day.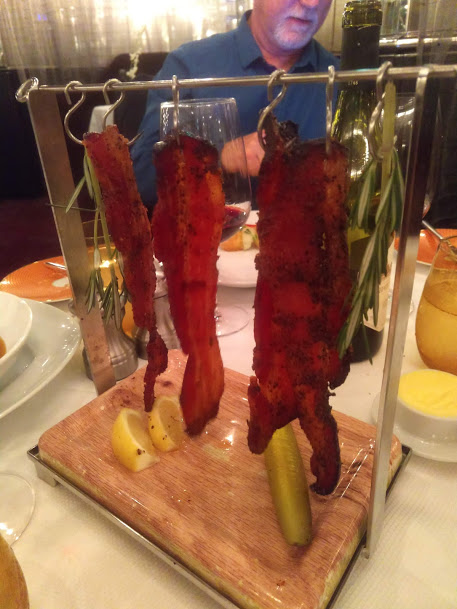 We spent Christmas day onboard (in the retreat again) and dined at the ship's fabulous seafood restaurant for dinner. The crew put together a beautiful show of Christmas music and dancing.
The first birthday gift I received was to the hair salon on the ship. What a treat that was. The celebrations started with champagne and hors d'oeuvres in my mom's luxurious suite followed by the most satisfying dinner at the ship's specialty steak restaurant that included the crispiest, smokiest bacon and super tender lamb chops.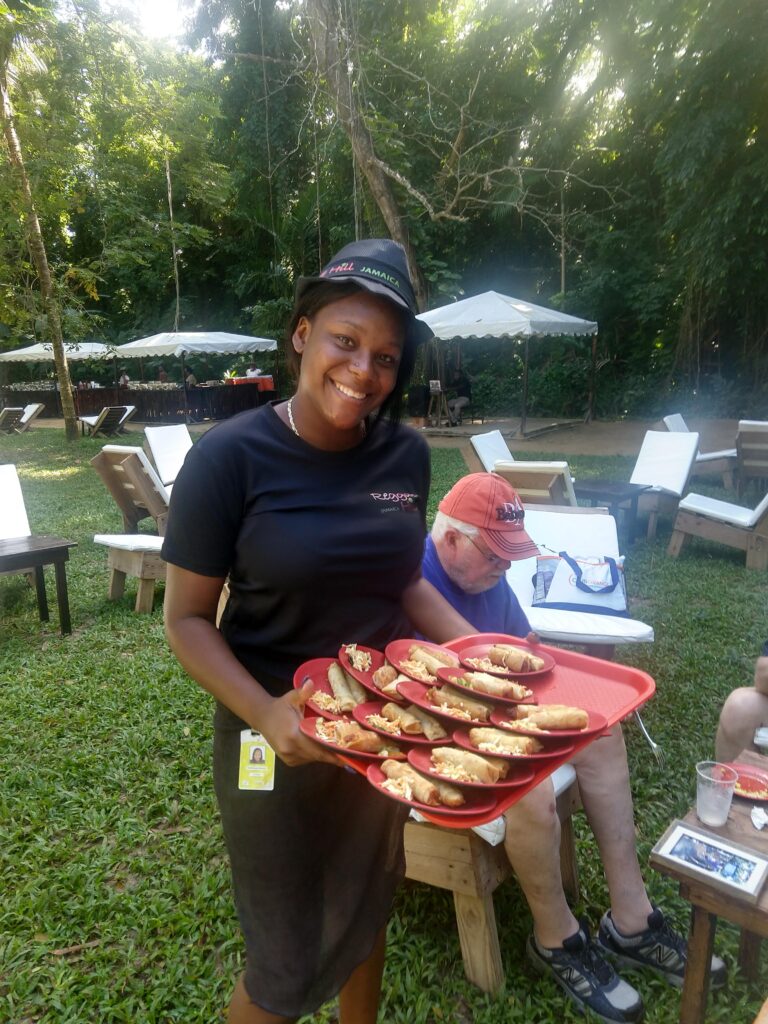 We continued celebrating onboard the next couple of days and nights with many cocktails and excellent food.
On New Years Eve day we were docked in Falmouth, Jamaica. We made plans for a trip to an outdoor retreat that we thought was nearby but turned out to be almost an hour away in Ocho Rios. We were driven to a place called Reggae Hill where there was a small river and just a bunch of wooden chairs set up on a patch of grass with nothing else. Thankfully, there was tasty food like jerk spring rolls and meat patties plus some local music and dancers who were very charming.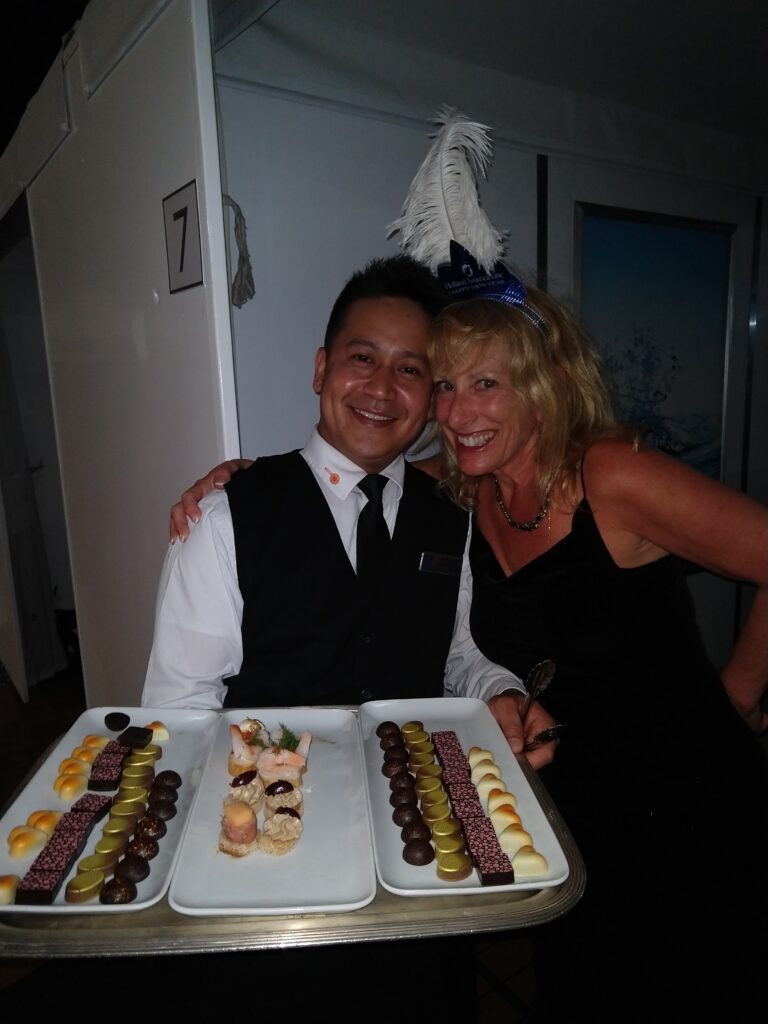 For the countdown to New Years, we hung out at the retreat sipping champagne and eating treats that were passed around until midnight. It was a relaxing and civilized celebration.
We had another full day at sea before arriving in a favorite port of ours, Cozumel, Mexico. It felt good to just be off the ship to walk around, shop and have margaritas and guacamole at a fun restaurant we found in town.
The cruise ended a couple of days later and we made the decision then and there that we would want to do this every holiday/birthday time. Unfortunately, it doesn't seem likely with COVID that we will make it this year but, we will plan for 2021.