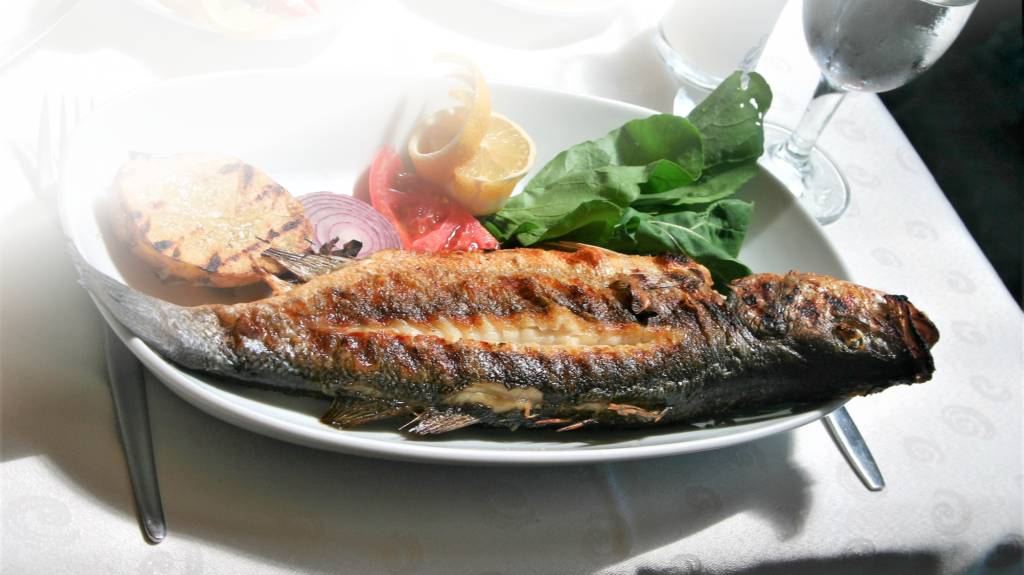 What do I love about cruising? One of the best things is going to sleep in one country and waking up in another.  Today was just such a day, as I awoke in Kusadasi, Turkey on a gorgeous and sunny day. Kusadasi (which means "Bird Island") used to be a sleepy old fishing village but has evolved into a popular holiday resort. Located on the western coast of Turkey about an hour south of Izmir, it's a town filled with ancient ruins, temples, shopping bazaars and fabulous food. Most people visit the ruins of the ancient city of Ephesus, home to the Temple of Artemis and one of the 7 Wonders of the World, but as you already know by now, that wasn't what lured me here.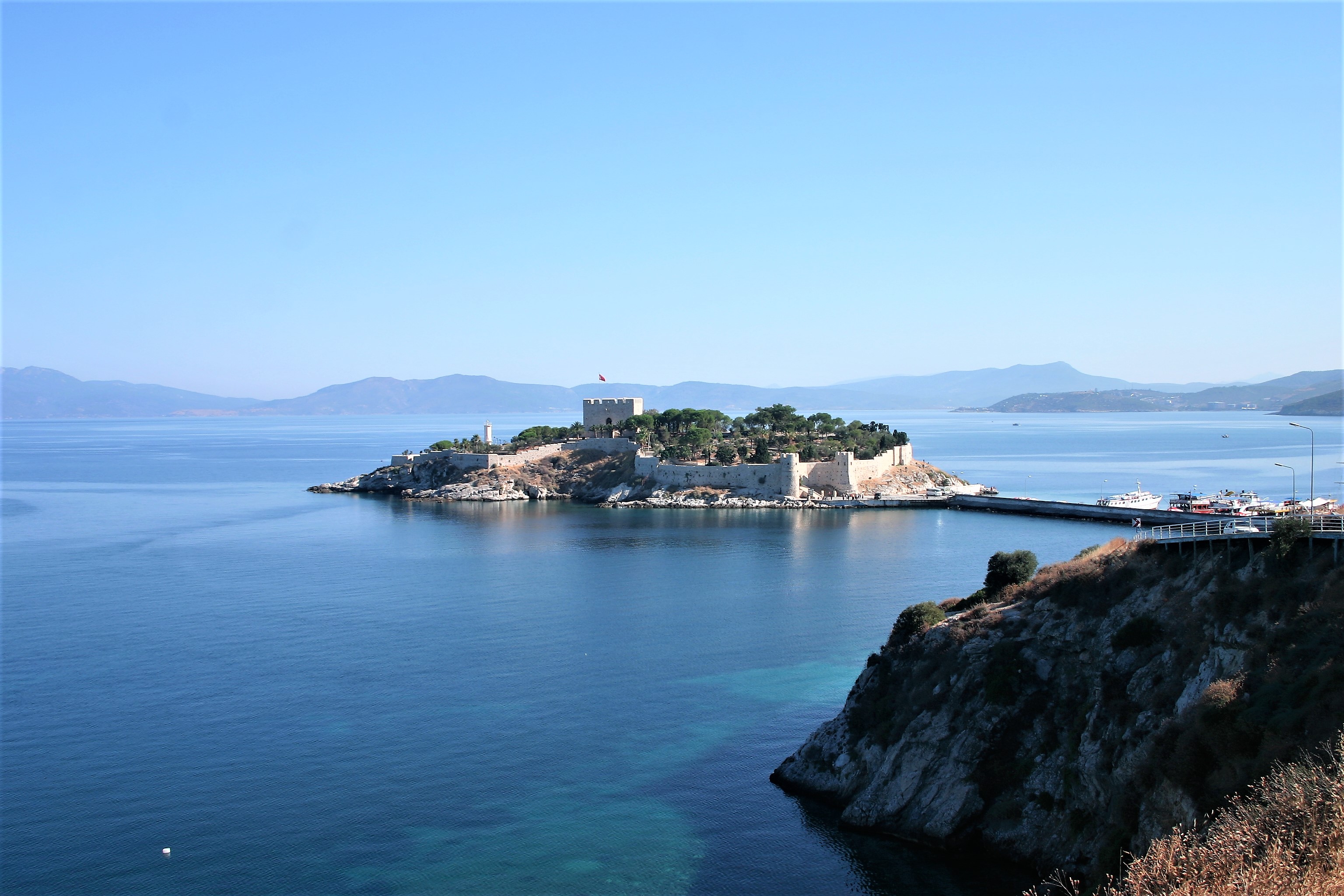 This was the one place where we had to get special visas for filming and so we made sure we secured a professional local tour guide with us in case of any issues. That guide, Nihat Hocagoui from the Turkish Tourist Board, met us with a van and driver and quickly shuttled us to our first stop: a lookout point with a birds-eye view of the city and surrounding sea.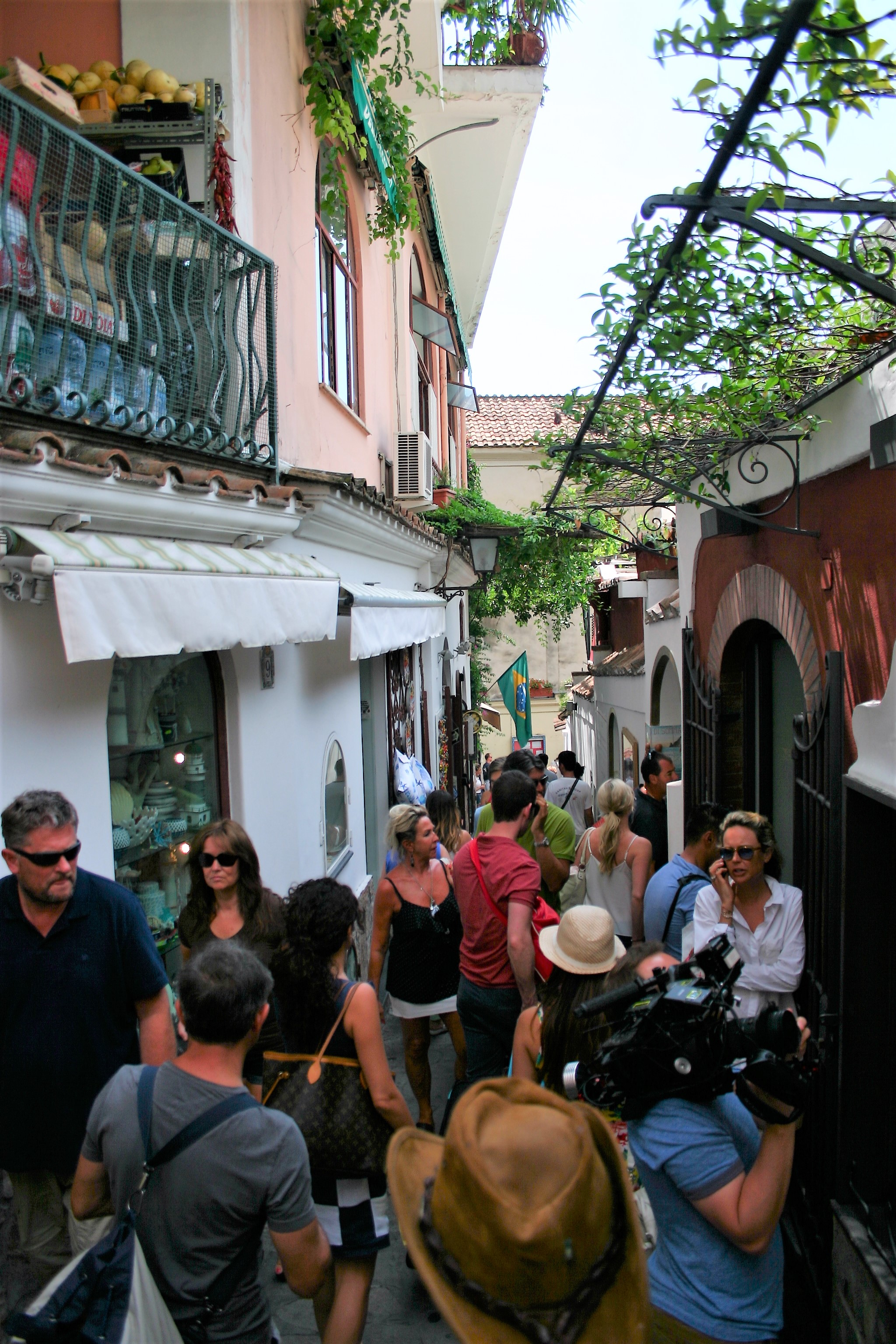 Back in town, after a stroll through the bazaar stocked with colorful rugs, clothing and spices, we visited Saray restaurant in the heart of the old town. Incorporating fresh ingredients bought daily from local markets, the restaurant not only maintains the traditional character and dishes of Turkey but also includes dishes from Italy, China, Mexico and India. Sitting in their pretty courtyard garden, I drank a beer from the largest producer in Turkey, Efes, while feasting on the many traditional mezzes the owner and chef proudly presented. Delicious stuffed vine leaves, yogurt dip, beet salad, eggplant and tomatoes, Turkish spring rolls and fresh "fingernail" bread were all so flavorful. I wish there would have allowed more time to finish them all.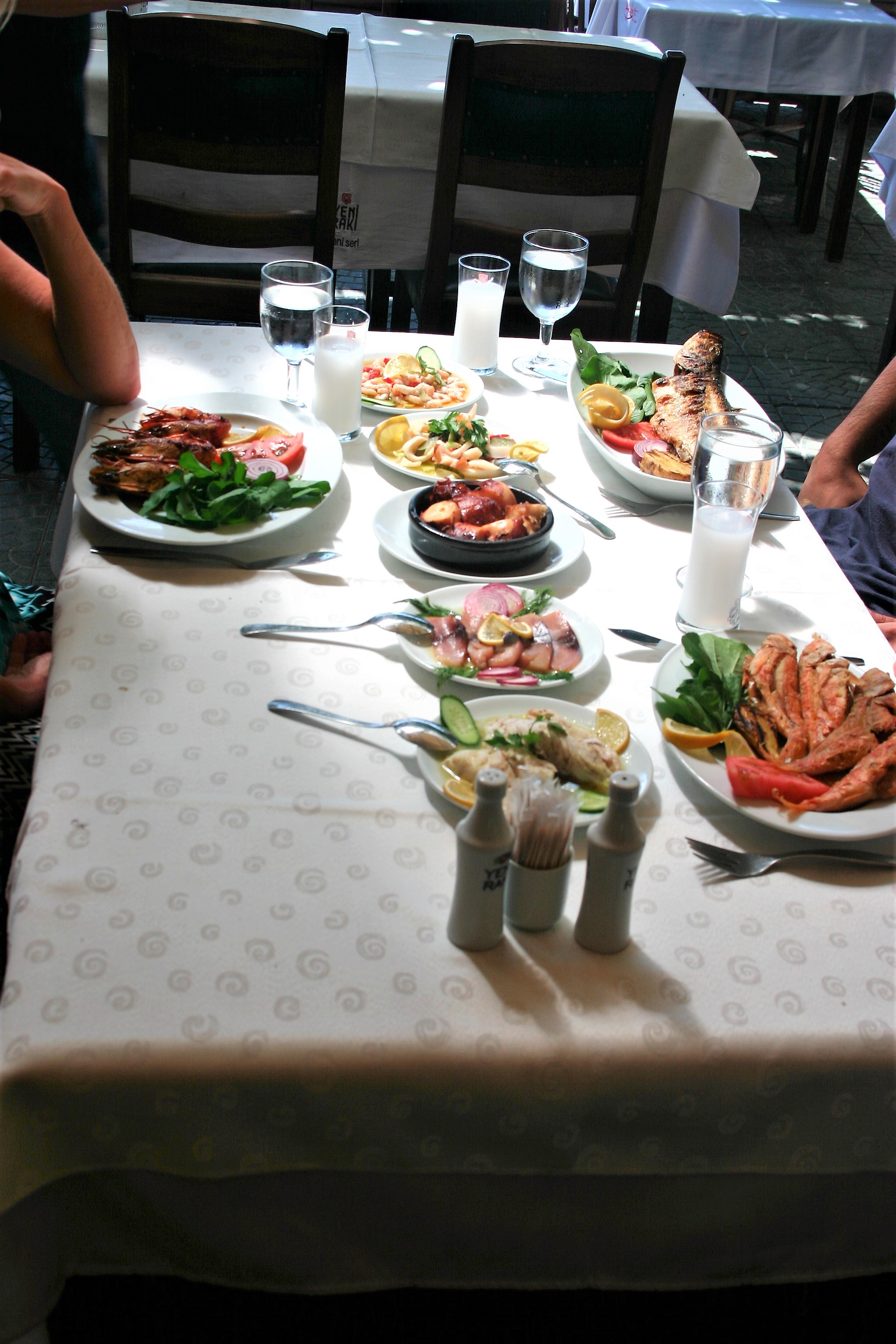 But alas, we are expected at Mezgit restaurant, known to have the absolute freshest seafood in the area. This cozy family run place once again displayed the warmth and generosity that was evident all around Kusadasi. While only expecting a single piece of fish as my meal, they first filled the table with seafood mezzes of octopus, calamari and shrimp. This was followed by giant shrimp, grilled sea bass and fried red mullet along with a refreshing glass of Raki (the anise flavored alcoholic drink.) The Raki was a much-needed digestive.  Adjacent to the restaurant was a spice and sweet shop and so my director, Johnny, cameraman, Kevin and I wandered over to see what we might buy. The proprietor, who spoke no English, started cutting pieces of all kinds of Turkish delight and feeding us even shoving some in Kevin's mouth as he was filming. He was rather "friendly" and I discreetly made my exit.
That was our cue to leave, so we headed next to Oz Urfa restaurant, a traditional Turkish restaurant serving Anatolian dishes from southeast Turkey including unique kebabs. As I had already had an ample amount of mezzes at Saray, Nihat mentioned that we'd only want to try a selection of kebabs. Well, as Turkish hospitality goes, within a short time our long table was laden with a massive platter of the kebabs made from meat, chicken, lamb and eggplant with peppers and onions and a few plates of mezzes as well. There was some freshly baked "bubble" bread (fluffy and delicate bread) to accompany all the meats. While Nihat and I talked about Turkish cuisine he realized I hadn't yet tried the National Turkish drink, Ayran. Ayran is a cold yogurt drink that is traditionally served with grilled meats and rice especially in the summer time, which reminded me of buttermilk.
It was another tummy satisfying day in a gorgeous part of the world. Thank you Nihat and all the wonderful people of Kusadasi for making this trip possible.  Our ship, the Noordam, headed back to Italy and the port of Naples passing the islands of Capri and Ischia with Mt. Vesuvius in the distance. While Naples itself has a lot to offer any food lover, my plans were to visit the gorgeous Amalfi Coast and connect with Lauren Piscitelli of CookingVacations.com in Positano for a few hours of culinary adventures.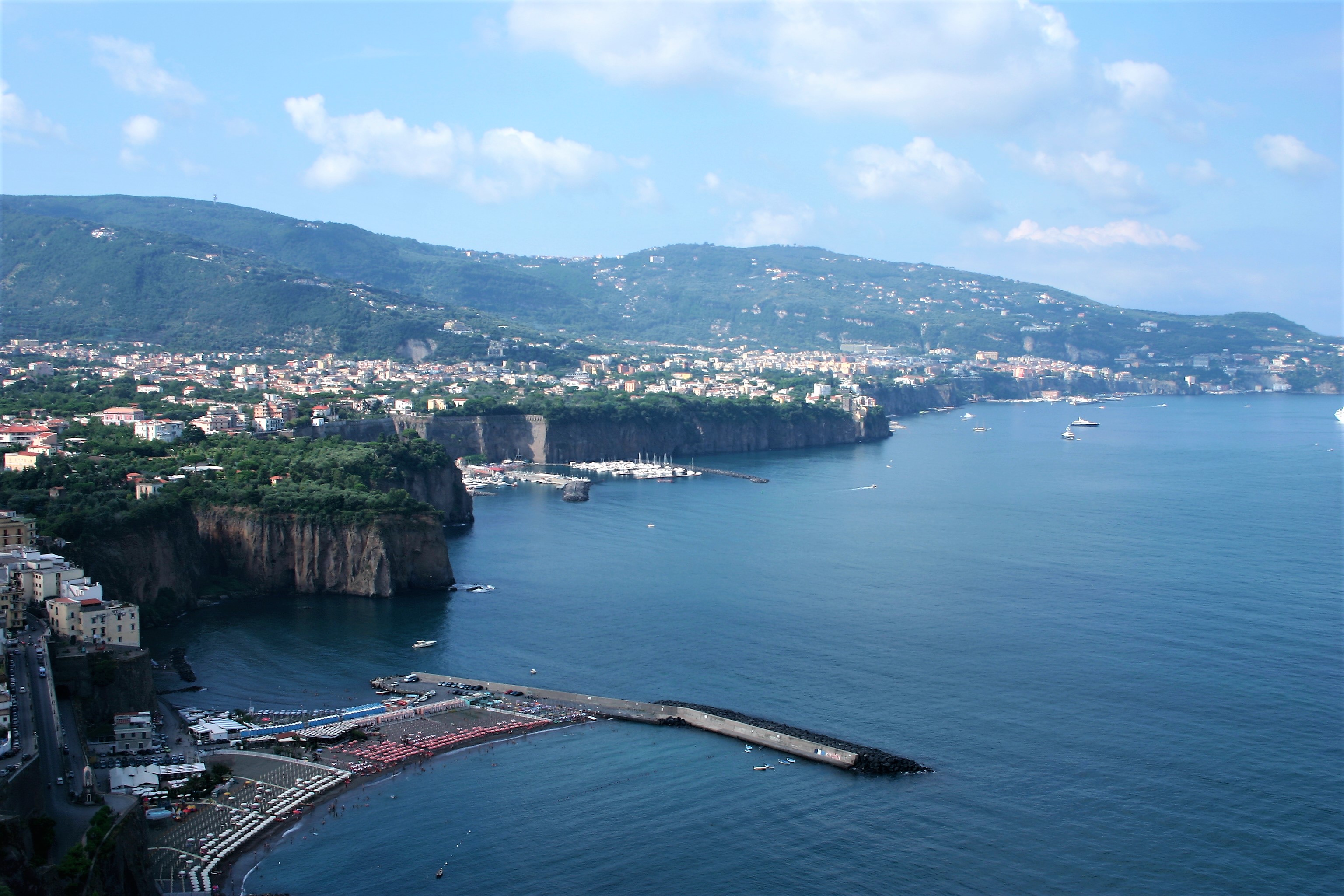 Driving down to Positano is one of the most exquisite and blood curdling drives in the world. Passing between mountains and the Mediterranean there is nothing but jaw dropping sites of homes, villas, restaurants built into the vertical cliffs and a two lane road winding around and around with not much between it and the sea hundreds of feet below.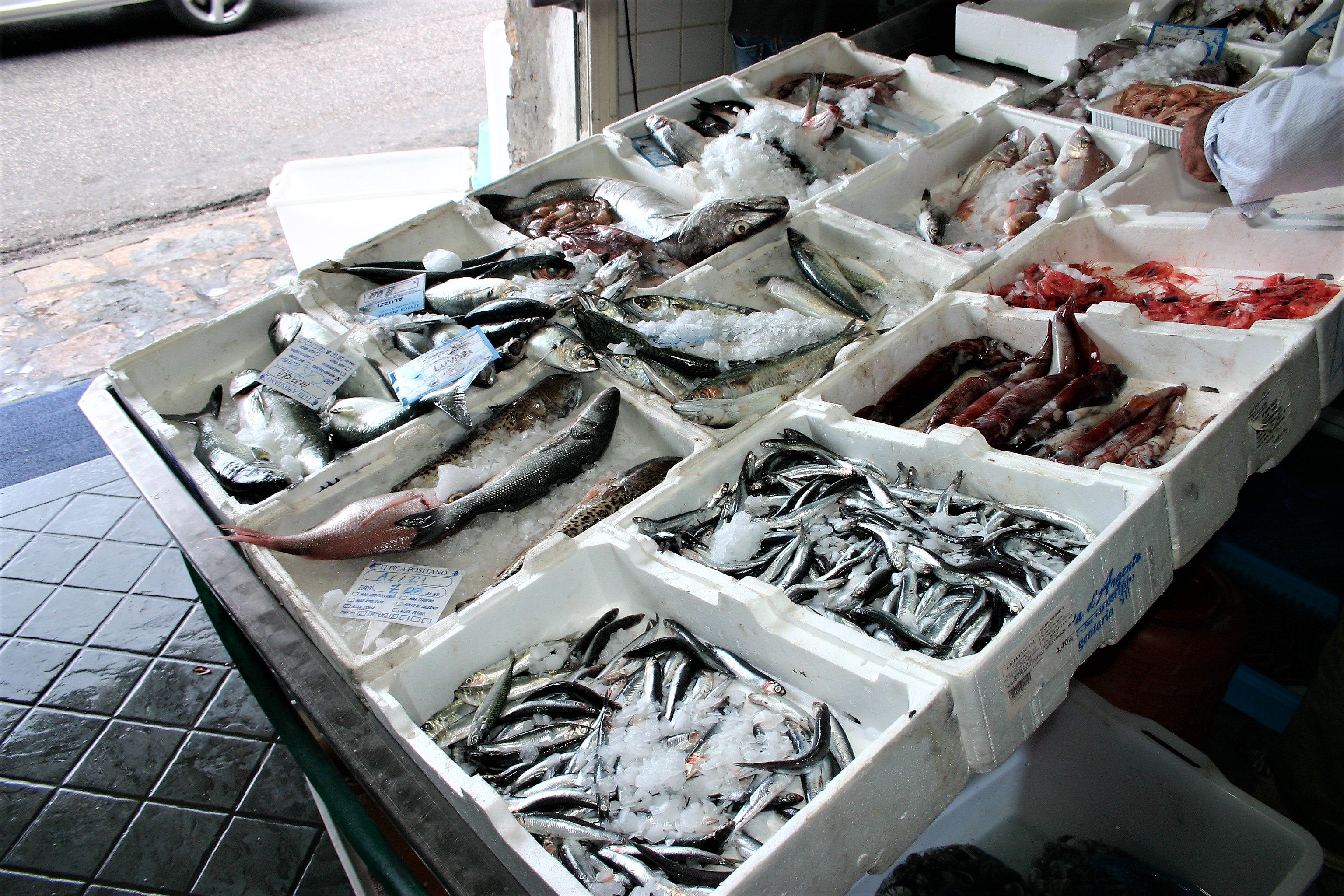 I met up with Lauren at her fishmonger's place right along this twisty road, where we found a good selection of that morning's catches.  What did she come for?  Tonight's meal, an amberjack that we would be cooking later.
When then walked down a gorgeous flower-lined street with steep steps to the famous bakery, La Zagara, where we could start our day with a coffee and delicious pastries. Sitting in the garden terrace surrounded by lemon groves and the cliffs surrounding them, the owner chose to give me a sampling of many of their local cakes like cannoli, sfogliatelle, baba au rhum and delizia al limone. A bite of each was enough of a sugar rush for the day even though I could have easily finished them off. (Always good to have the crew around so that there's nothing to waste.)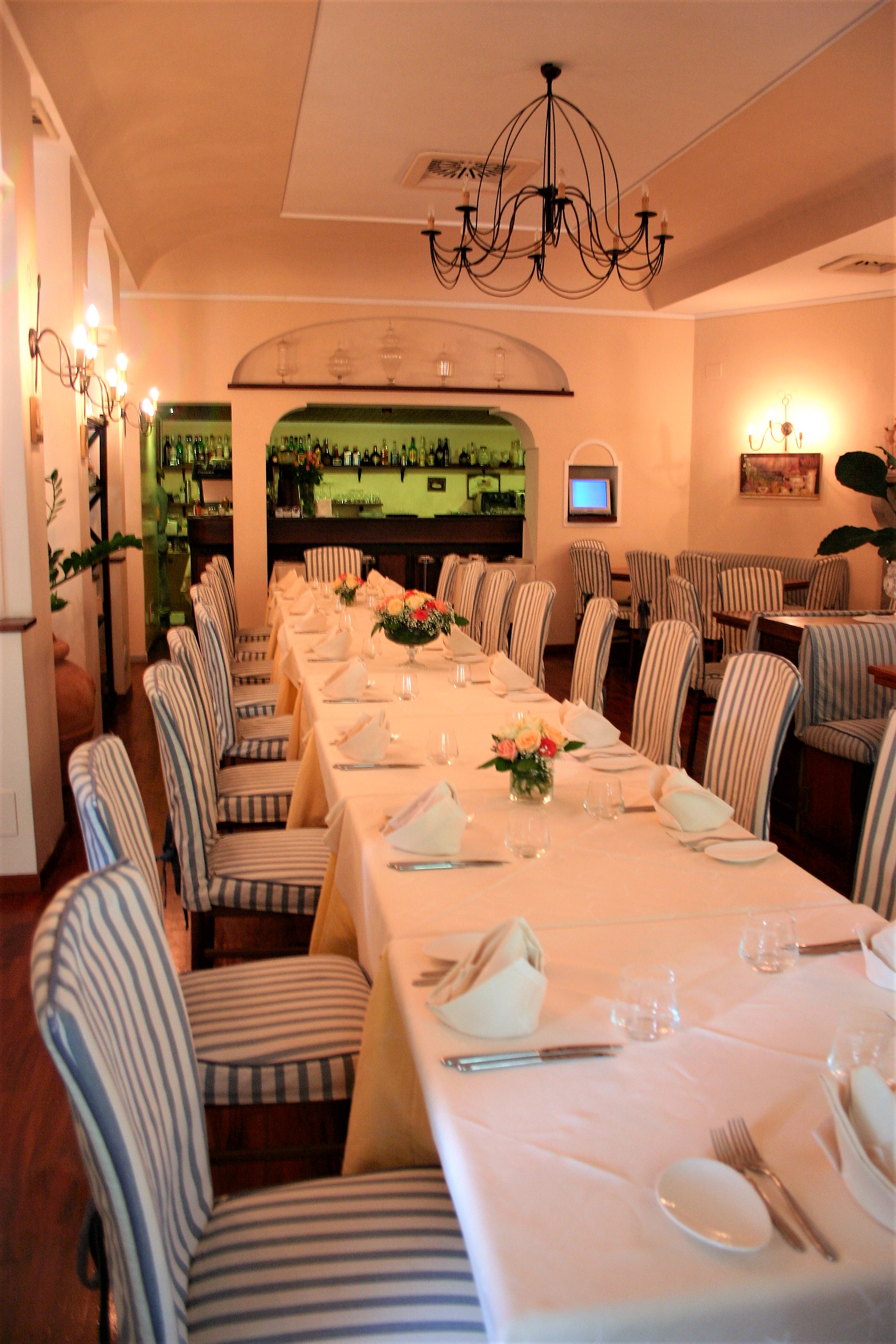 The rest of my time in Positano was spent at La Taverna del Leone, a family owned restaurant dating back to the 1960's where the locals often dine. It was first opened as a pizza restaurant, and while still making a great pie, slowly evolved into a gourmet restaurant with a large variety of dishes using local traditions and products. I was brought into the kitchen where Lauren asked Chef Filomena to show me how to make gnocchi, which was a thrill. Then I watched another chef prepare a dish called "fish in crazy water", or pesce all'Acqua pazza, with the amberjack. It's simply poached white fish with garlic and tomatoes but is said to be incredibly tasty – and it was. Of course I was not going to leave without trying the famous Neopolitan pizza and had a couple of different ones the pizza chef whipped up in just a few minutes. Crispy, salty with fresh mozzarella and basil and not much sauce, the Margherita pizza was perfect and a great finish for the day.