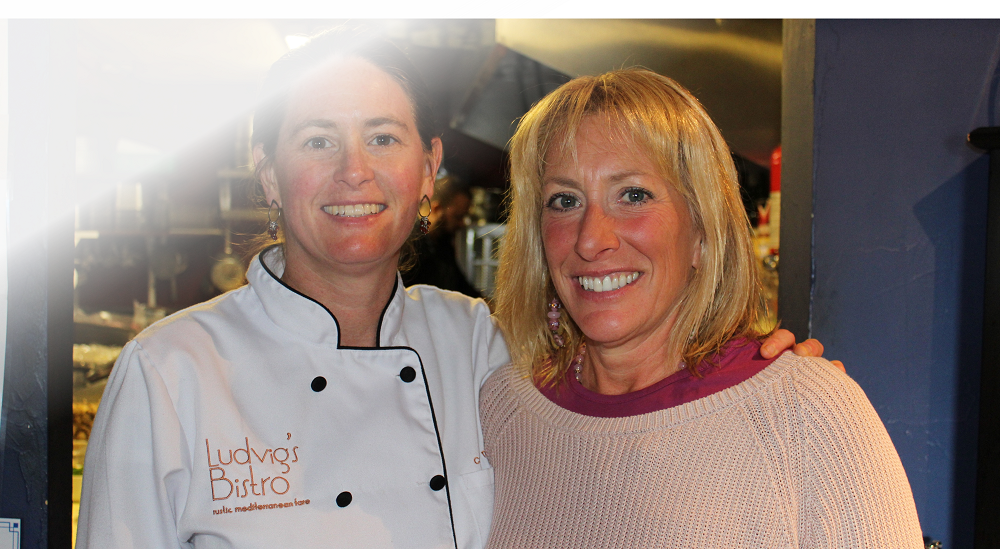 The port in Alaska known as Icy Strait Point was specifically developed for cruise passengers to explore the area's native Tlingit culture. It is located about 30 miles west of Juneau on Chichagoff Island and is owned and operated by the natives of the nearest town, Hoonah.
I meet Tyler Hickman from the Hoonah Totem Corporation who brings me to the Cookhouse restaurant directly on the waterfront. While we wait for our food, Tyler tells me how this port had previously housed a busy salmon cannery from 1912 into the 1950's and was bought by the Hoonah Totem Corporation in the late 1990's. The cannery has been restored and is now a museum that we will visit. But first, I get to devour a decadent reindeer blue burger that's smothered in caramelized onions and a special Merlot sauce, as well as fabulous halibut fish & chips at this very historic waterfront eatery. It seems the restaurant was around during the cannery days and the workers all ate there. I wonder if they had the reindeer burger then? We take a tour through the cannery and I'm amazed to see that many of the original machines are still in good condition and even operable.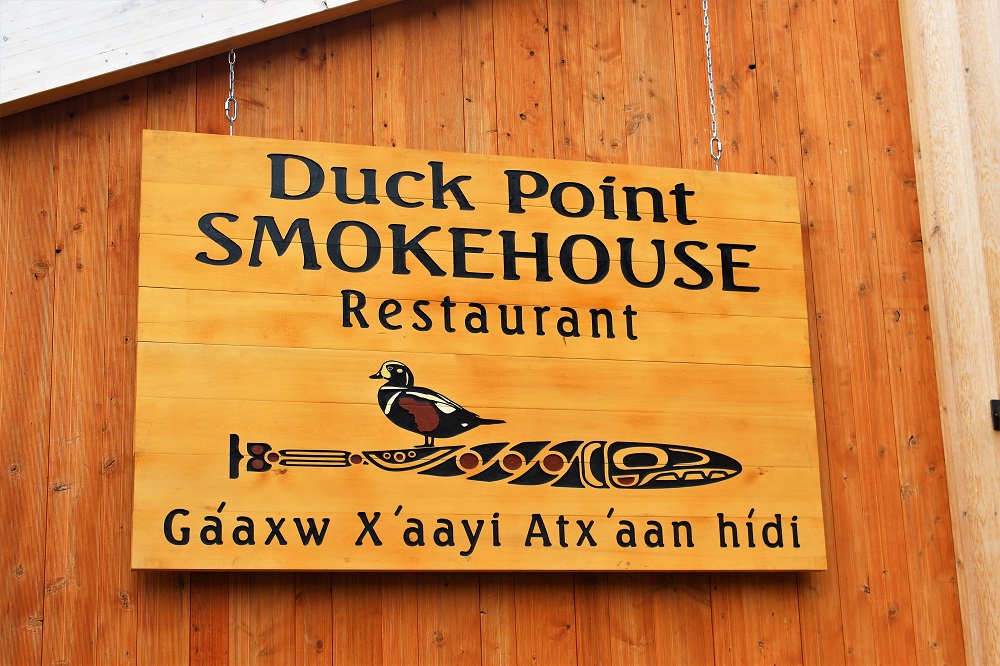 Next, we head to another restaurant, Duck Point Smokehouse, but this time it's not to eat, but to learn the special technique for smoking salmon with Johanna Dybdahl. Standing out on the porch by the water with magnificent scenery all around us, Johanna takes a large silver salmon that she carefully filets and cuts into strips. These are then put in a brine of salt, brown sugar and soy sauce. After about an hour in the brine, the strips are put on string or hooks and hung in the smokehouse until they are nicely smoked anywhere from 6 to 8 hours. Then the strips are cut and put into jars (if they're not eaten first.) I get to try some freshly smoked strips and wow, they are divine.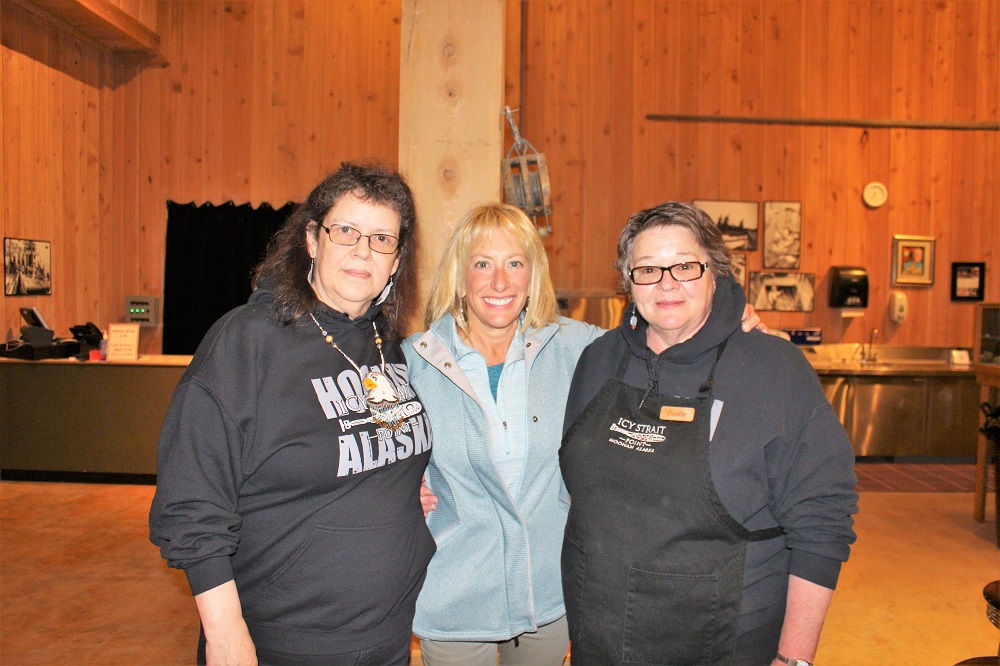 I get more salmon to eat at Alaska's Wildest Kitchen where Dodi Lunda makes a salmon dip out of sockeye salmon. Dodi spent a good part of her life as a commercial fisherwoman and now is a Chef and runs this cooking school. Her recipe involves mixing the salmon (with bones!), lemon, cream cheese, mayo, green onions, cilantro and liquid smoke. A dish like this is a staple in the Alaska wilderness.
I finish up with a Crabby Bloody Mary that Tlingit native, Minnie, admits is a meal in a drink. It has crab meat, beach asparagus, a snow crab leg, celery, pickle, lime and a huge peel-n'-eat shrimp. I've heard of bloody Mary's with crab juice but this is by far a whole lot tastier and definitely warmed me up on a chilly day.
I've been excited to visit Sitka, since this was once the capital of Russian Alaska and I expect it to have many remaining influences from that time. It's unfortunate that I arrive in the rain and it seems the whole day is going to be a bit gray. But I have a guide and a van so it shouldn't be that much of a problem.
I meet with Tonia of Sitka Tribal Tours, a non-profit organization founded by the Sitka Tribe of Alaska, who are experienced in providing genuine and authentic tours of the town.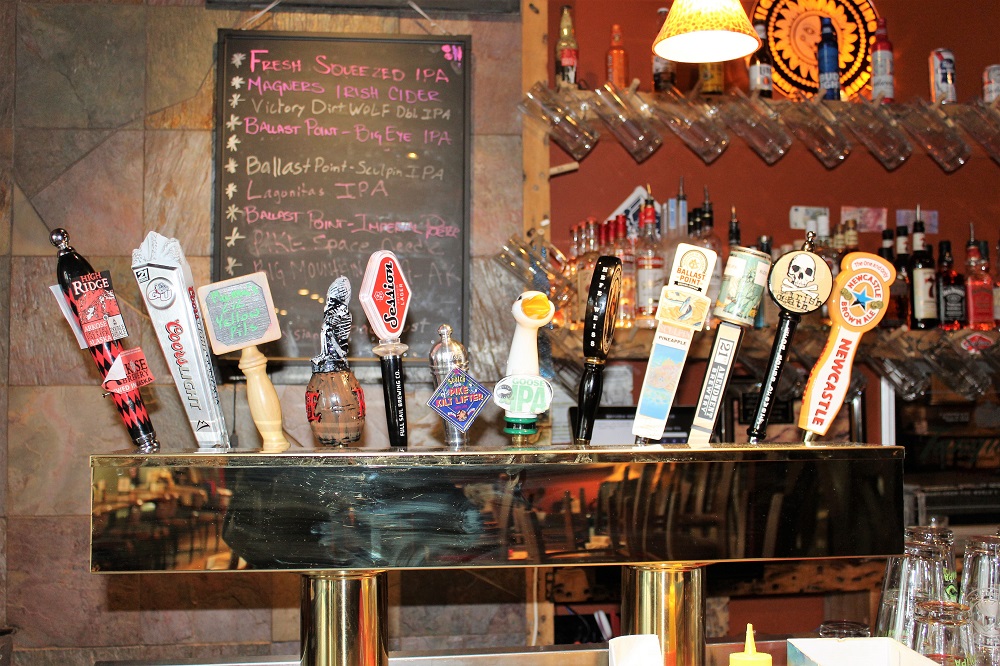 Tonia brings us to our first stop, Bayview Pub, owned by the husband and wife team of Tony & Patty Buak. The couple had a vision to create a relaxed and welcoming place with great bar food and drink. Tony, who is a trained chef, explains to me how they will only use the freshest and highest quality products, including natural beef and locally caught seafood. I am served juicy and tangy chicken wings that have been brined for 24 hours, then seasoned and smoked, along with their beer-dipped, lightly breaded rockfish fish and chips.
Downstairs from the pub is a shop selling handcrafted sea salt made in Sitka. The Alaska Pure Sea Salt Company produced the first flake sea salt in North America! Besides the original sea salt, there are also flavor-infused varieties like spruce tip, alder wood, smoked and even blueberry.
I now have a cooking date with Chef Edith Johnson ofOur Town Catering. We meet at the Alaska Native Brotherhood Hall, or Sitka Camp No. 1, located in a historic house dating back to 1914. The Brotherhood was founded in 1912 by Tlingit natives as a way to fight racism and discrimination, and has grown across Alaska amongst other tribes to bring about positive change for native Alaskans. This hall is a prominent part of Sitka life and was declared a National Historic Landmark in 1987. Chef Edith prepares a smoked salmon dip that gets topped with herring eggs for texture. She mixes cream cheese, smoked salmon, lemon juice, onion, dill, salt and pepper. The herring eggs are attached to a hemlock branch and are served either raw or quickly cooked in boiling water. They remind me of caviar and definitely add a unique crunch to this simple dip.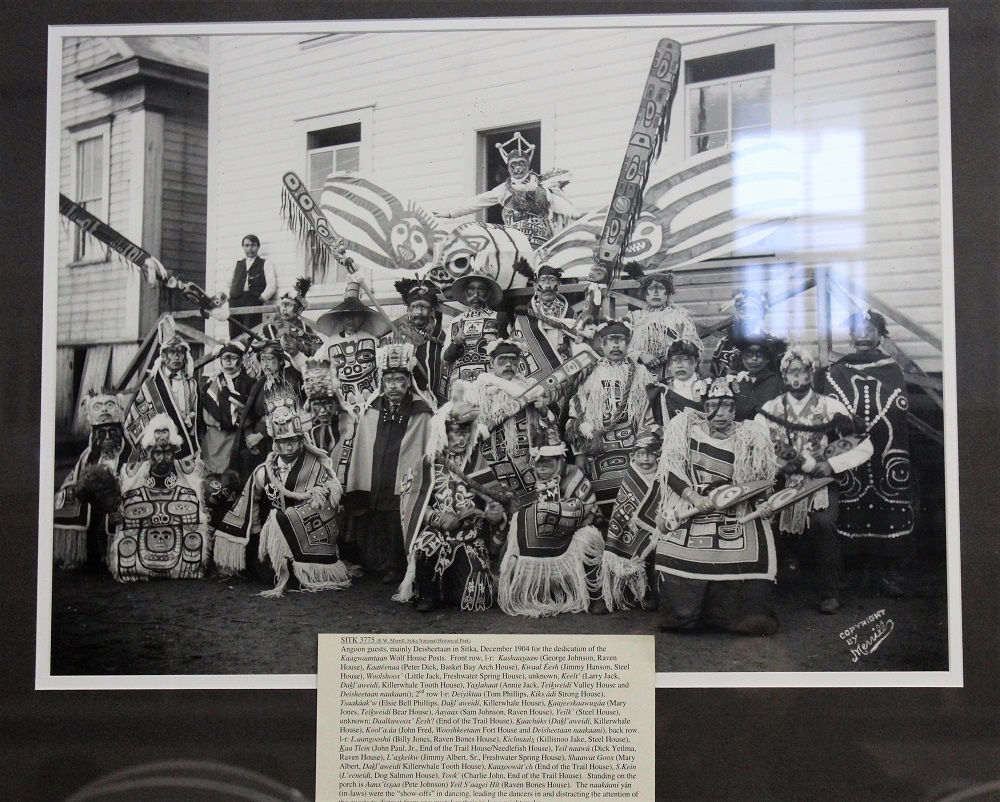 Tonia doesn't want me to miss seeing (and partaking in) a performance by the Naa Kahidi Dancers who perform traditional songs and dance handed down through the generations. It's a nice break before I am ready to eat again.
The final meal is at the marvelous Ludvig's Bistro, a rustic, Mediterranean seafood restaurant. I accompany Chef Colette into the kitchen to see how she prepares one of her favorite (and Tonia's) scallop dishes. She uses weathervane scallops from the Gulf of Alaska, sears them in oil and butter, adds capers, shredded prosciutto, white wine, marsala, then serves them over a bed of greens, topped with truffle oil. She also prepares her prawns arrabiatta, thereby finishing the day with these absolutely mouthwatering dishes.