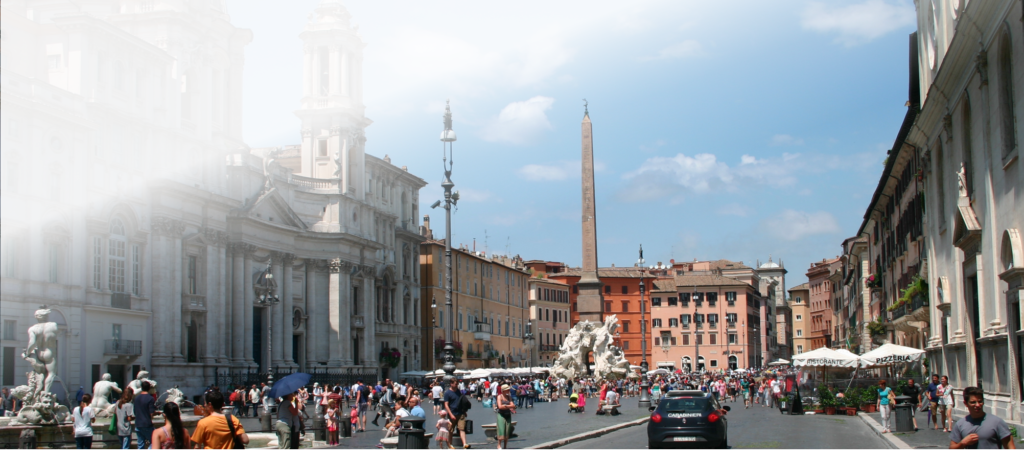 With history at every turn, there's really no city quite like Rome. You simply can't walk a block without seeing a monument, a statue or a remnant from ancient times. This is the last stop of our cruise and where my husband and I planned to stay an extra day to roam around, and I'm so happy that we did.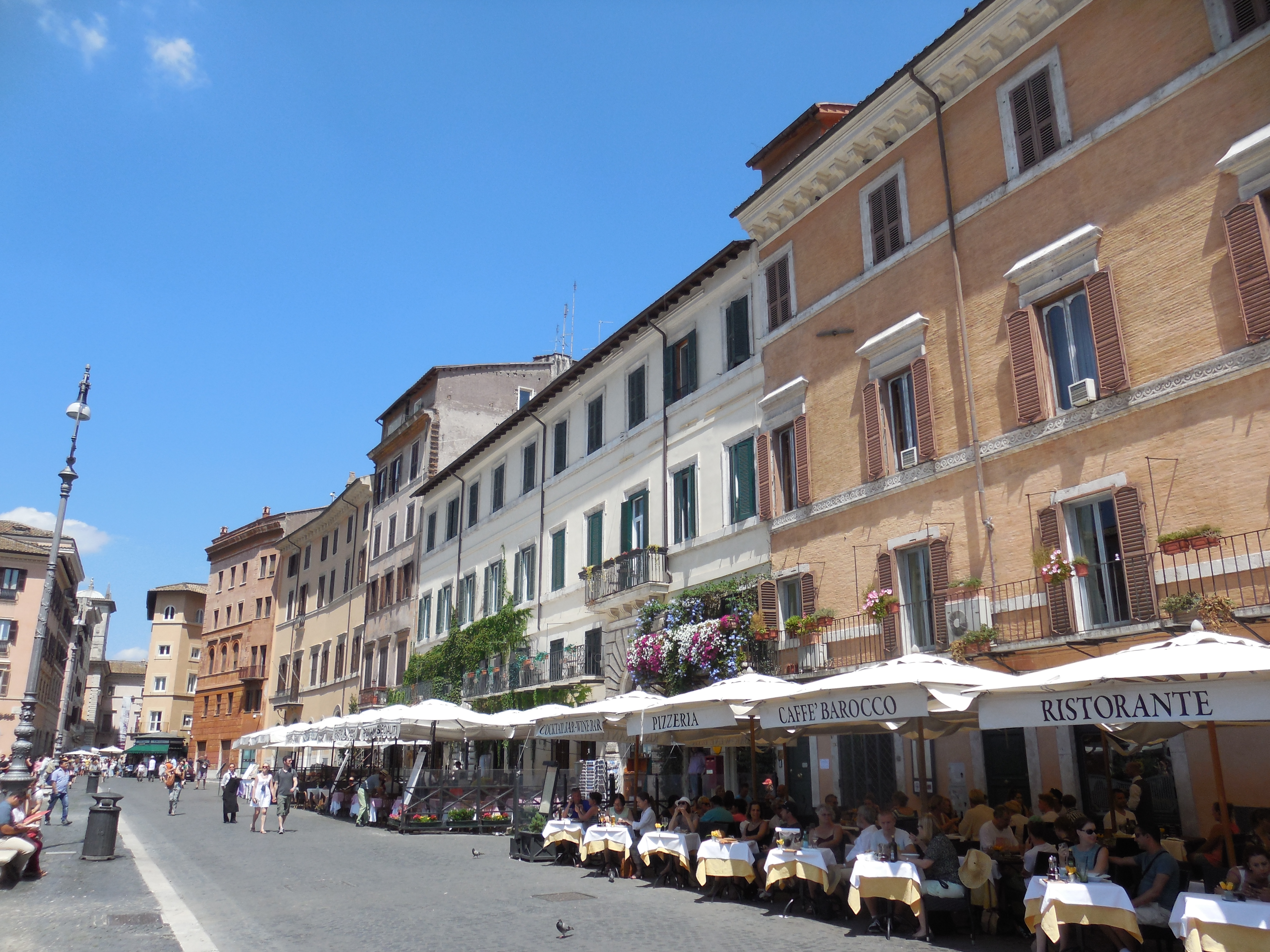 Arriving in Civitavecchia, the port city about 45 minutes outside of Rome, the skies were gray and rain was threatening. We drove to our hotel to check in and freshen up but the rooms were not ready. So our lovely guide for the day, Marta Rezzano, took us for a coffee at a nearby outdoor cafe. The skies opened up just as we started sipping our drinks but huge umbrellas kept us covered and dry. Would the weather turn beautiful Roma into a dark and gloomy shooting day?
When the rain subsided, we strolled through the busy city streets and Piazza Navona until we came to an unmarked pizzeria/restaurant on a small side street off the main drag. La Focaccia, it turns out, is one of Rome's best pizza places, where scores of styles are made in their wood oven.  I was there to learn their techniques, and sure, while I definitely need some practice, with Massimo's help I made a couple of decent looking pies that tasted incredible. Plus, the rain stopped completely just in time as Marta had a gelato place to introduce me to next.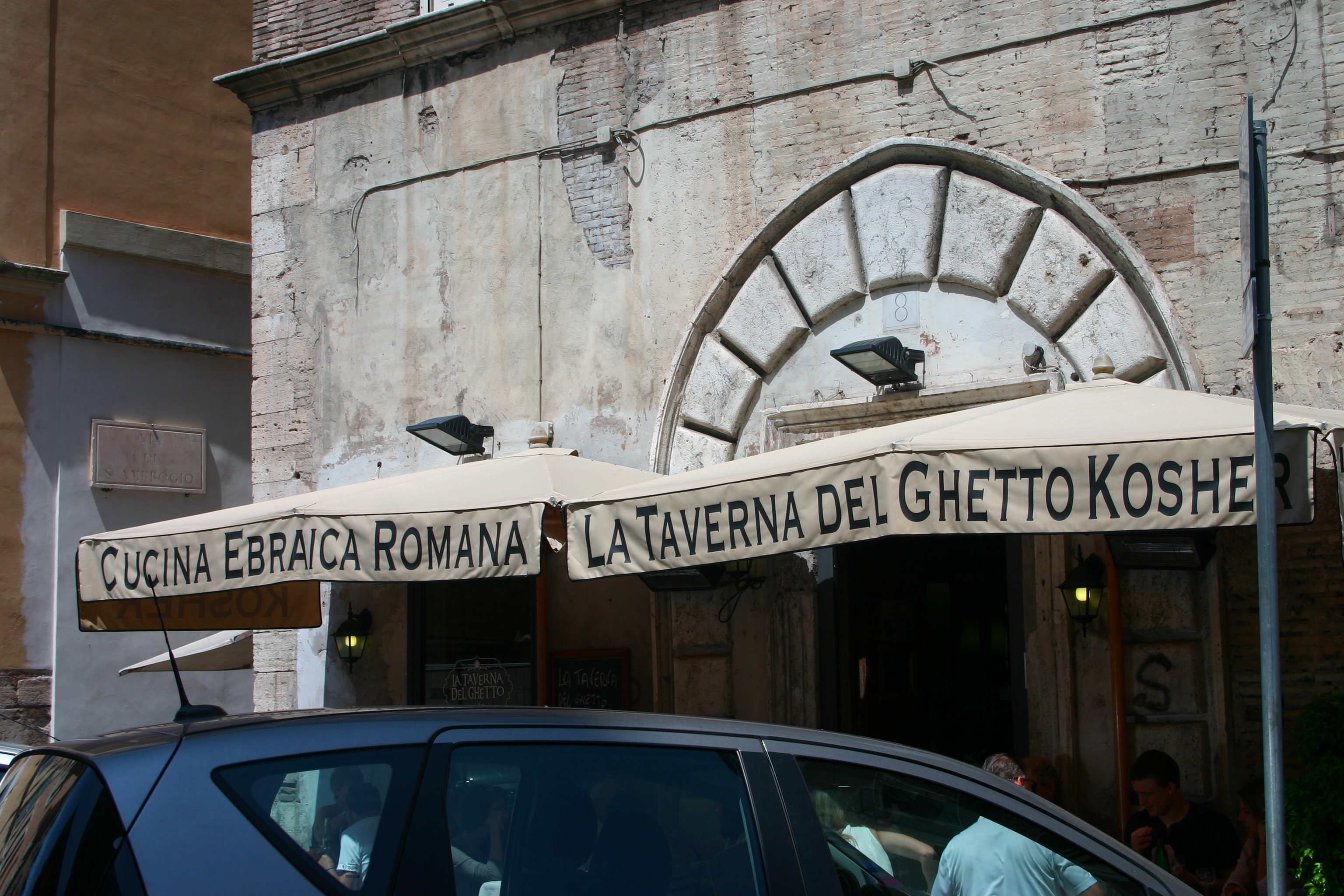 Before arriving at the next stop on our list, Marta wanted to show me the Jewish ghetto neighborhood since many Roman culinary traditions began there. The ghetto was an area established in 1555 where all of Rome's Jews had to live. While allowed out during the daytime, they were locked in at night, a process which lasted for 3 centuries. Having very few ingredients, cooks had to be creative using what was cheap and available. Artichokes and olive oil were two such ingredients, and the popular Roman treat, Carciofi alla Giudia (Jewish fried artichokes) was thus invented. Cleaned and trimmed whole artichokes are double deep fried, becoming crispy on the outside while staying tender on the inside. What a fantastic snack.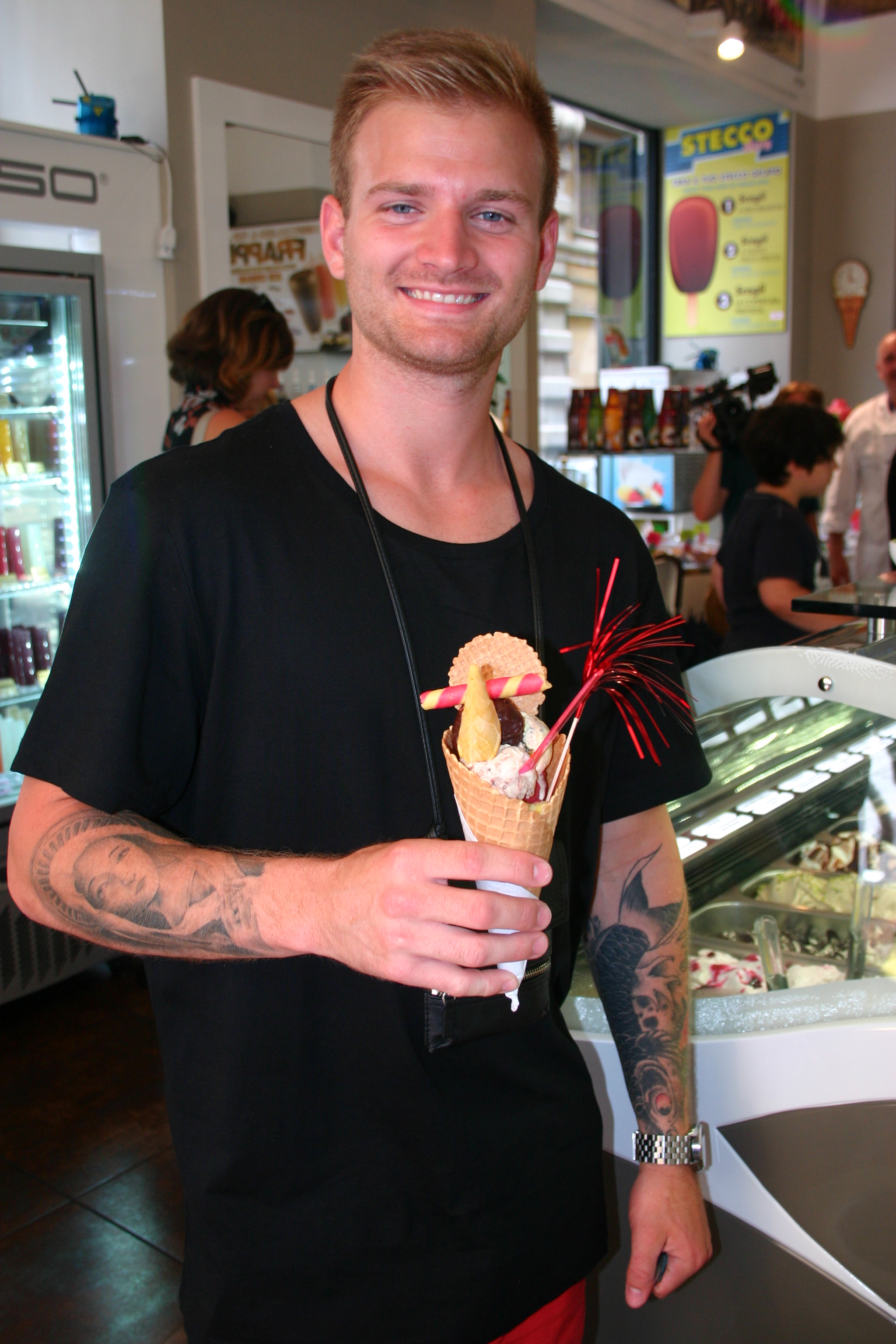 I soaked in the views as we walked to Dolce Sorriso Gelateria (Sweet Smile), where owner Raffaello Fracassi enthusiastically demonstrated his process for making gelato. He then gave me at least 15 (probably more) samples of the many different varieties including prosecco, mojito, mango and Nutella, But he saved his newest creation for last: gelato on a stick. You choose your flavor of gelato, then pick from over 50 toppings and 10 icings to create the most decadent and delicious ice cream fix ever.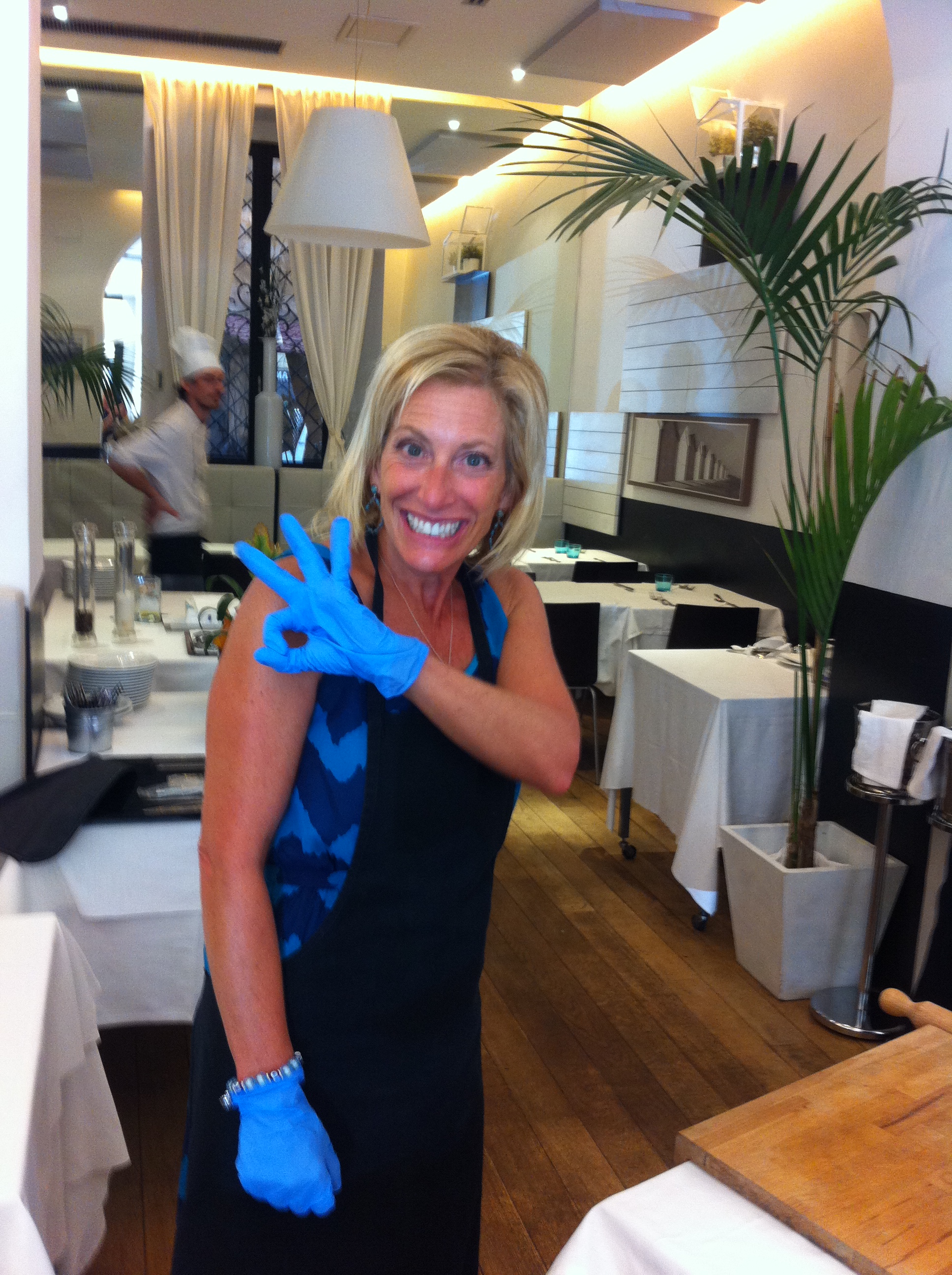 It was then pasta making time at Ristorante Il Golfo, where Chef Allesandro Conforti was already prepping a table with flour, water and rolling pins. These are the only ingredients in his pastas. Part of the secret to his dishes are the different weight of the rolling pins used to knead the dough (I did my best to roll and cut mine into an edible a tagliatelle). The Chef and his associates finished the process and prepared a few savory dishes for us all to try. Sadly, we only were able to have a few quick bites since we were running late for our dinner appointment.
That restaurant, Les Etoiles, is located in the Hotel Atlante Sur, not far from the Vatican walls. Its flower-filled rooftop terrace has spectacular views – sipping on a Spritz watching the sun set over St. Peters Dome was just magical. Chef Marco Cappelletti joined me on the terrace for a chat and a glass of wine before cooking up a storm for our crew's last night together in Rome. I never expected the spread that he laid out. Ravioli pasta stuffed with salmon, King Prawns, lemon rissotto, pasta with meat sauce and dessert too. The wine flowed and the dishes kept coming – a fabulous send off and ideal spot for our final filming.
The next morning we said goodbye to the crew and Season 1, and spent the day walking off all of the food we had eaten in Rome, wondering where to visit next….