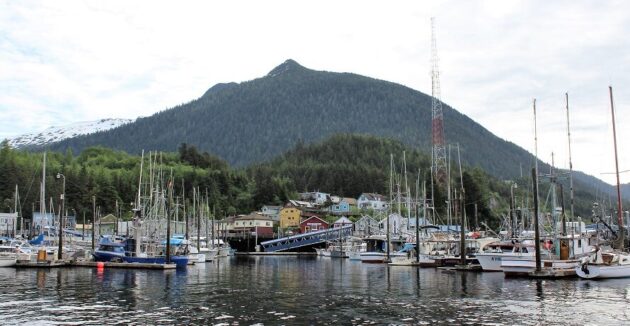 During these past few months, without being able to go to restaurants (and now, not wanting to), I have been cooking almost every day. My mom and her partner live in the same condo complex as me and so my husband and I have been looking after them. I took it upon myself to feed them as well. So, each day I try to come up with a new and interesting meal to serve even if they'd be happy with a simple hamburger or even takeout food.
The two of them have watched all my shows and have even been able to see our most recent episodes that were filmed in Croatia, Malta, Greece and Italy that are not out to the public yet. They were super excited to see those as they actually traveled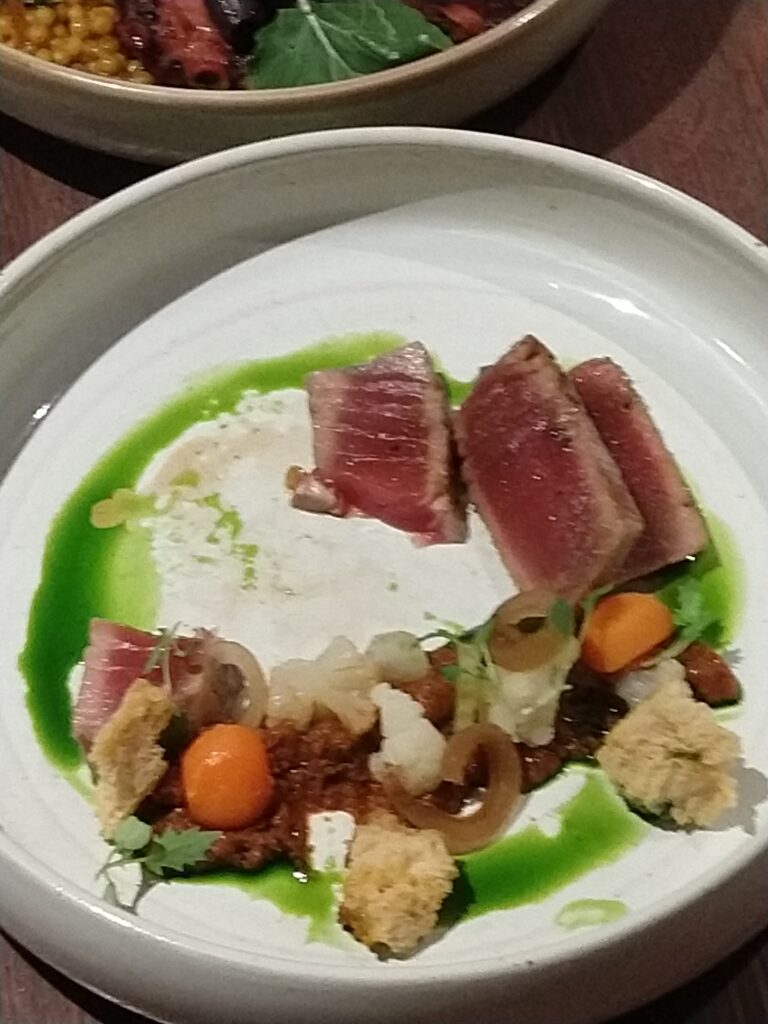 on that cruise with us. As usually happens when people watch the show, they got hungry. As we watched the show on Malta, my mom could not help but salivate when she saw a special tuna dish being made. The dish was based on the popular Hobz-biz-zejt, a kind of open-faced sandwich usually made with sundried tomato paste and some sort of protein on Maltese bread with olive oil.
Chef Jonathan Brincat at Noni restaurant has his own take on this specialty. In his recipe, he sears a whole tuna steak, then spreads a sundried tomato paste made with mint, basil and balsamic oil on a plate, with some pickled vegetables, toasted sourdough pieces, miso dressing, and mizuna and tops it off with basil oil. It was as delicious as it sounds and I decided that I would have to make this for my mother.
I was excited to see how mine would compare to my memory of what Chef Jonathan's tasted like. I knew that I would have to improvise some of the ingredients since I didn't have mizuna nor did I have freshly baked sourdough bread. But, I did make my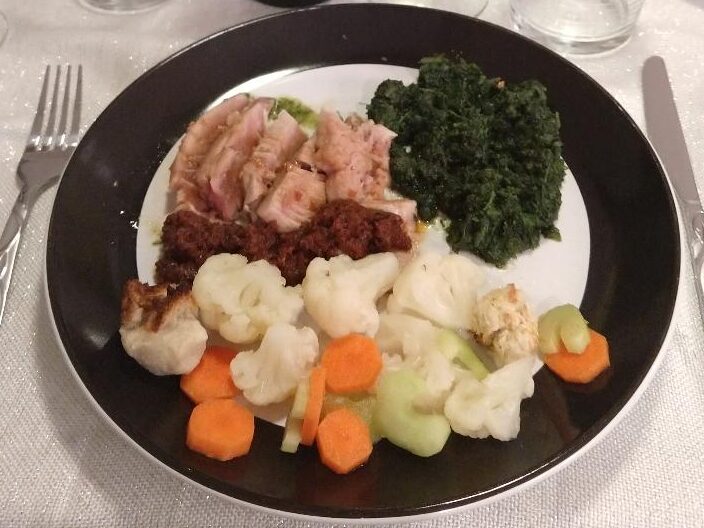 own sundried tomato paste, had some pickled cauliflower and added some thinly sliced carrots and celery pieces, made some basil oil (skipped the miso dressing.) Plus, I added some sautéed spinach.
Ok, I have to admit that I didn't expect it to match up to the Chef's dish, but, it looked amazing and everyone loved it. This could be something to make again. I only wish I had some Maltese wine to go along with it.
Cheers.