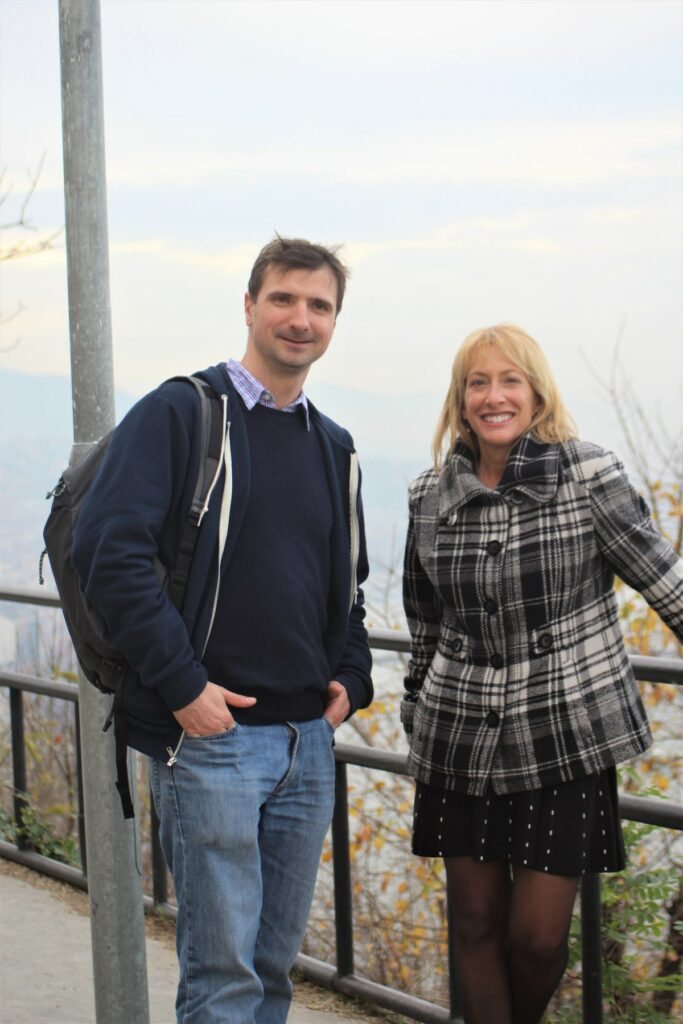 It's a magnificent ride into Budapest, Hungary, the final destination of my fantastic Danube River cruise. I had wanted to visit Budapest for a very long time as I've heard it's not only beautiful and full of incredible sites, but also has a thriving food and wine scene.
My guide here is Gabor Banfalvi of Taste Hungary, a specialized food and wine tour company that focuses on how Hungarians eat and drink (and that's just perfect for me).  After our introductions, he takes me up on the Buda side of the city to take in the incredible vista over the Danube and across to Pest. He explains that Pest is where most of the city's activity is and where he will be taking me to some very interesting places.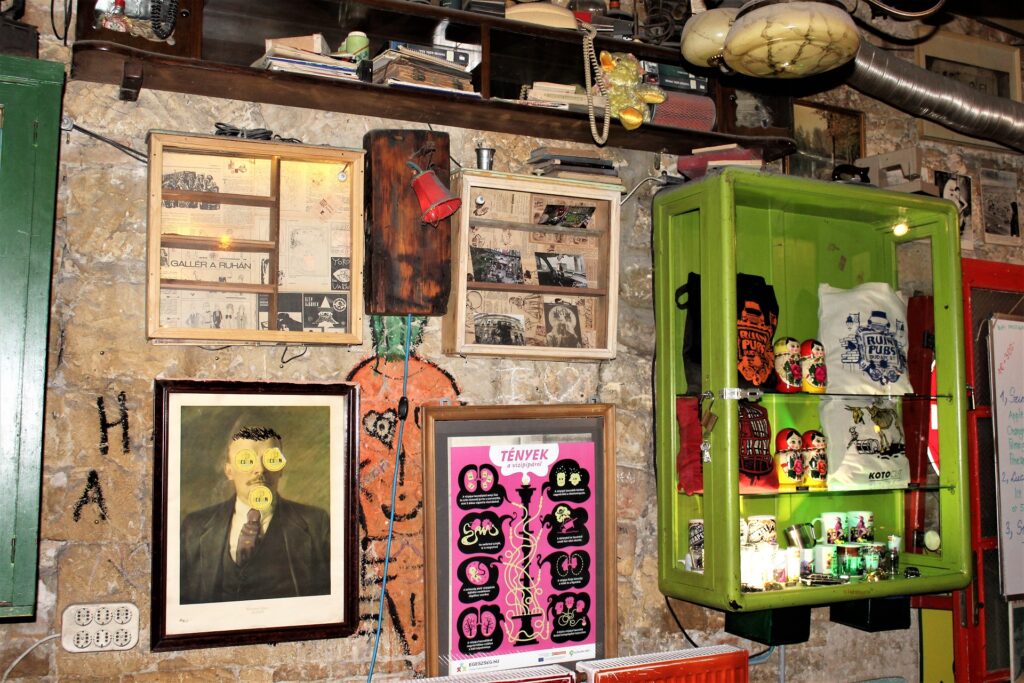 Our first stop is to a "ruin bar" that Gabor explains is a type of pop up bar put up in a once abandoned space in the old Jewish quarter of the city. There are about 10 or so of these places now, but the one we are in, Szimpla Kert, was the first one to open 15 years ago and started this lively trend. It features lots of different outdoor areas with funky furniture and odd knickknacks – it's really something else to see. Plus the beer is good, and if you want to eat, Gabor says they have typical bar food here as well.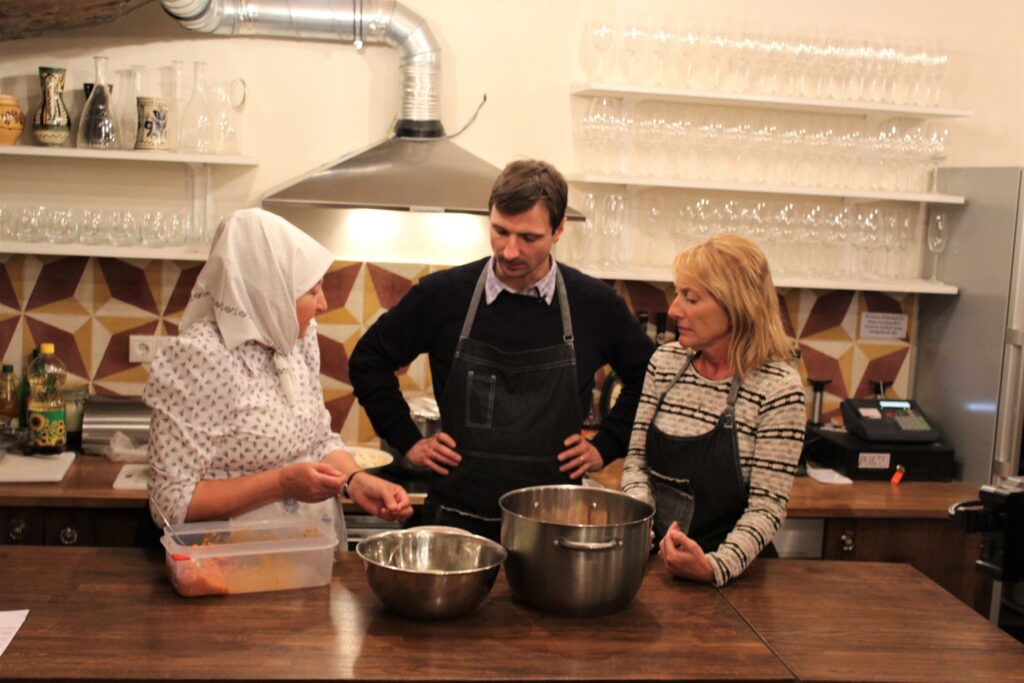 But no bar food for us since we are heading to The Tasting Table, located in the cellar of a palace built back in 1871. It's where Gabor holds educational wine tasting events and houses one of the best Tokaji (a special Hungarian wine) collections. Tonight, in addition to tasting some of his wines he has a local Hungarian/ Romanian woman set up to prepare dinner for us as well. We meet Sara, who is dressed in a traditional Transylvanian attire (kerchief and all) already making some of her exceptional stuffed cabbage. I watch her for a bit, then help her prepare a few minor items before my crew and I finally get to eat an extremely filling meal that began with a polenta, cheese and bacon casserole and the cabbage. The treat at the end? Sipping on a most exquisite 1972 Oremus Tokaji Aszu. whose amber gold colors and caramel notes were outstanding.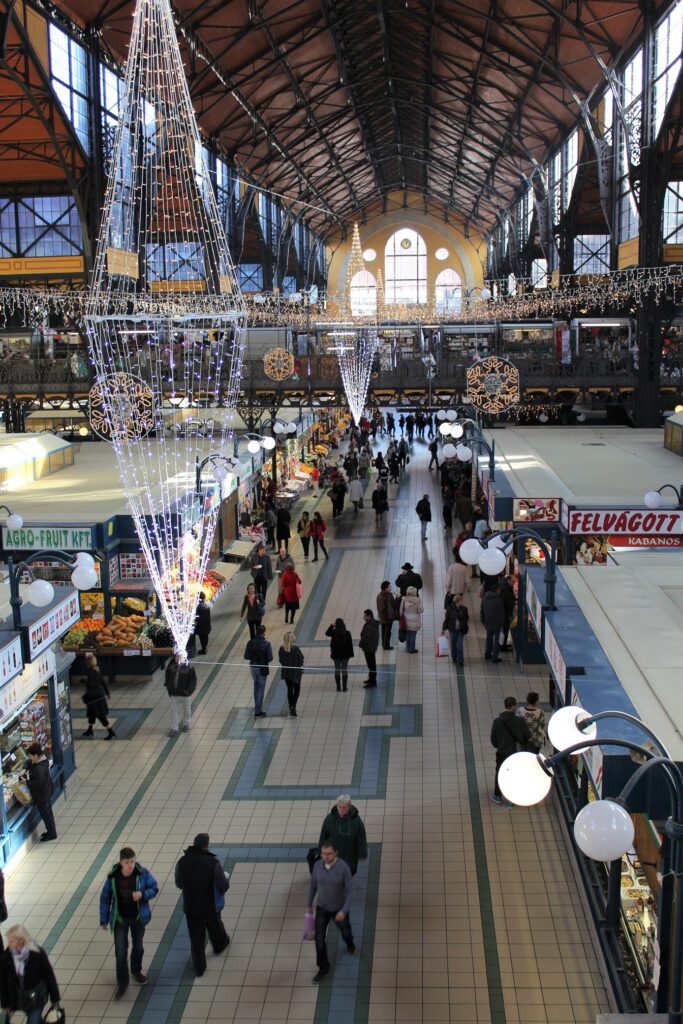 Normally I'd be back on a boat and off to a new location, but I've planned to stay another day. Gabor had other business to attend to, so he arranged for one of his coworkers, Julia, to meet me at the famous Central Hall Market. This is a 3 story food hall that is a must see when in Budapest. Julia first has me try what the Hungarians refer to as Langos that is like their own version of pizza – a very unhealthy pizza. The original is deep fried dough that is then covered with a garlic butter, sour cream and shredded cheese and is simply irresistible. Next, we have some local salamis, most spiced with paprika, and then I taste a variety of pickles.

Although there is so much more to try we have an appointment at the city's first Michelin starred restaurant/wine bar Borkonyha. The remarkable chef, Akos Sarkozi intricately prepares foie gras and oxtail dishes that are like works of art. The colors, textures and flavors are luscious and superb.
From here we head to one of the oldest bakeries in the city called Auguszt, where the 5th generation of the family is still making delicious pastries and cakes. I get a sampling of 5 outrageously decadent sweets.
There's still one more stop that now Gabor is back with the team. It's one of Budapest's most traditional Jewish Hungarian restaurants, Fulemule. While there are others around, Gabor says this one has the best matzah balls so you know I've got to try them. I like that they give you both the soft and chewy kinds. We also have a dish that has a variety of things like chopped liver and crispy goose skin cracklings. Then it's the main event, a cholent with smoked meat and goose. Cholent is a traditional Jewish stew that is prepared before Sabbath and simmers throughout the Sabbath to be eaten for lunch. This one had so much delicious meat that just fell apart and I savored the goose leg that came with it too.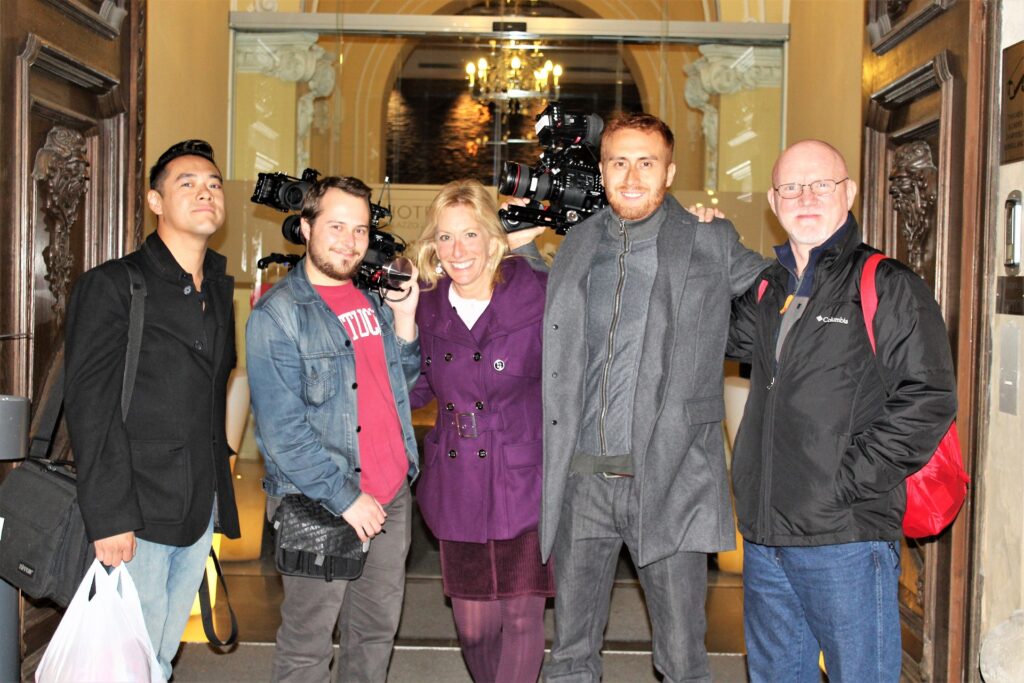 I can't quite believe how much I ate but realize there's still so much more to try. Although this trip is now over, I have had so many great meals, met some terrific people and have beautiful places to return to again.